Overview
Batch templates allow a specific set of batch creation selections to be saved - thereby reducing order processing time if the same filters are regularly uses throughout the day.
Templates can be loaded back up, edited if required & then run.
Create a Batch Template
Make your filter selections on the batch screen, then add a batch reference and select Save Batch: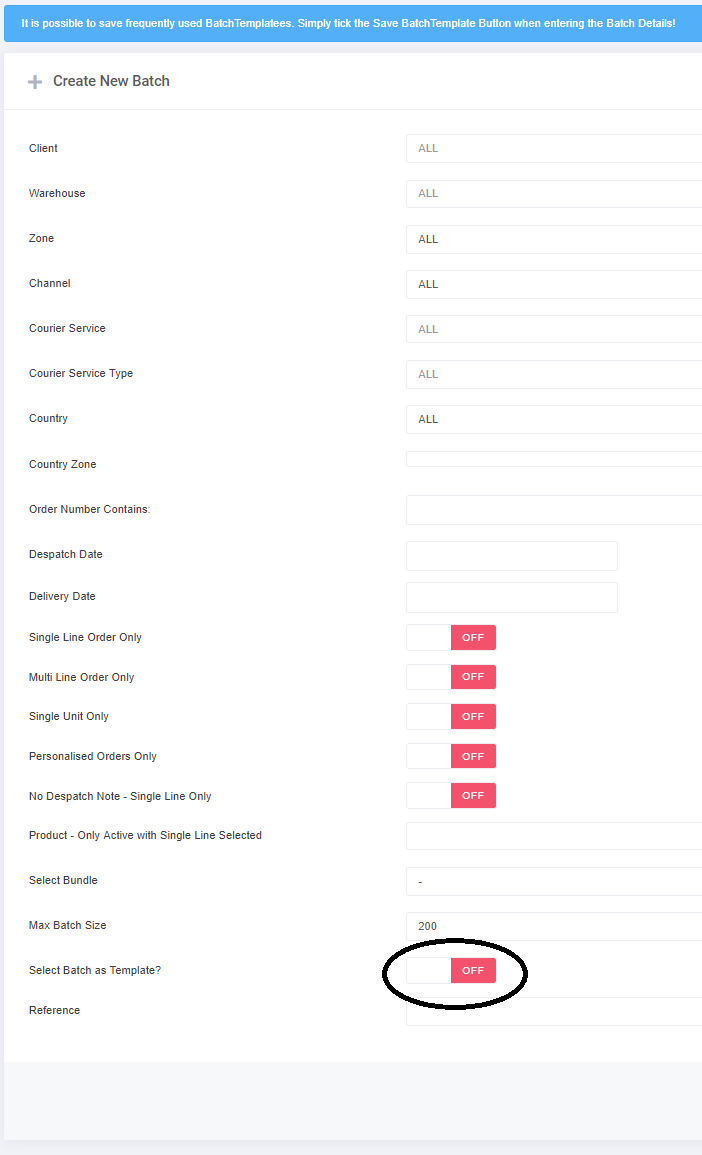 This will create the batch, and save the batch settings as a template.
Templates can be loaded from the top of the Create Batch screen:



Saved Templates can be managed from the Manage Batches Screen by using the Templates button as below:



From here batches can be deleted, edited, loaded into the Create Batch screen or deleted: