Overview
Variable Pricing allows a 3PL warehouse to automatically add an uplift to be applied to a courier service pricing where the connection has an option for automatic Rate Retrieval.
Each Courier Service you wish to uplift, must have a rate applied. If a new Courier Service is added to the system, then the new service will need an uplift to be applied.
Currently the following couriers that support automatic rate retrieval on Mintsoft are:
Adding an Uplift Rate
To configure Variable Uplift Per Service, navigate to Shipping Management => Extras => Variable Uplift Per Service.

To Configure a Variable Uplift, Click Add, then select how you'd like the uplift to work.
Uplifts can be configured to either impact ALL clients, or a Specific client.
Uplifts can then be applied to either a Destination Country, or a Shipping Zone.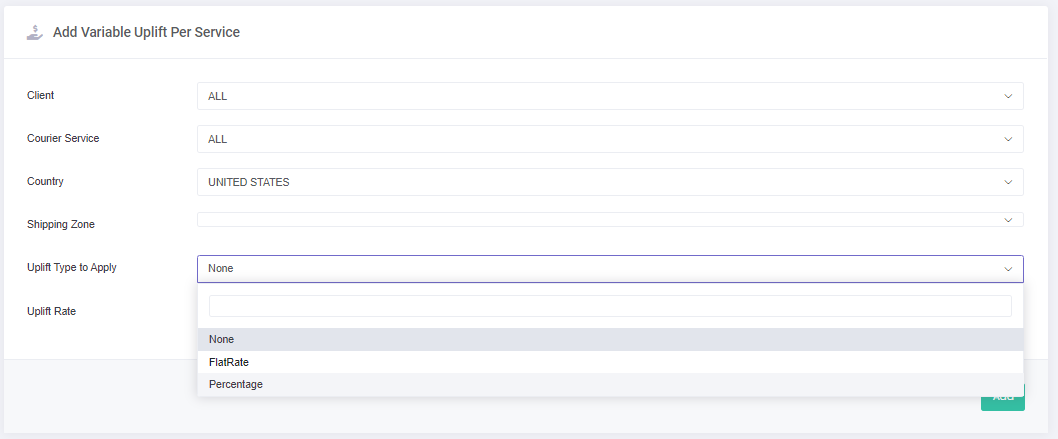 There are two types of Uplift; FlatRate or Percentage. FlatRate will add a set amount to each shipment, whereas the Percentage Uplift will increase the cost by a given margin.
Once the uplift has been configured, click Add and the new uplift can be seen in the table as below.