Integration Summary
Can Import Sales Invoices from Xero to Orders in Mintsoft
Can Import Purchase Orders from Xero to an ASNs in Mintsoft
Can Export Orders (manually & automatically) in Mintsoft to create Sales Invoices in Xero
Can map sales channels to sales ledgers on Xero for Invoice export
Can send invoice contact name as the channel name (e.g. Amazon / Ebay) to cut down on contacts created
Settings Changes
If you are a 3PL admin user setting this up on behalf of a client - please navigate to Clients > Overview > (find client) > Actions > Edit
If you are a Multi Channel account user please navigate to Settings > Client Settings
Then on the General tab scroll to the bottom and change to Xero:

Setup Connection
Navigate to Connect > Accounting > Xero
Please also choose the type of the Xero connection to Accounting and then select the relevant options for using the connection.
Order Sync = Means Invoices will import from Xero as orders into Mintsoft.
Valid Order Statuses to use are: paid, draft or authorised (this is the invoice status on Xero). If you leave status blank - we will use paid as the default status to import orders with.
We would recommend setting a value in the days to go back - e.g. if you want to import invoices for the last 7 days then you would enter -7.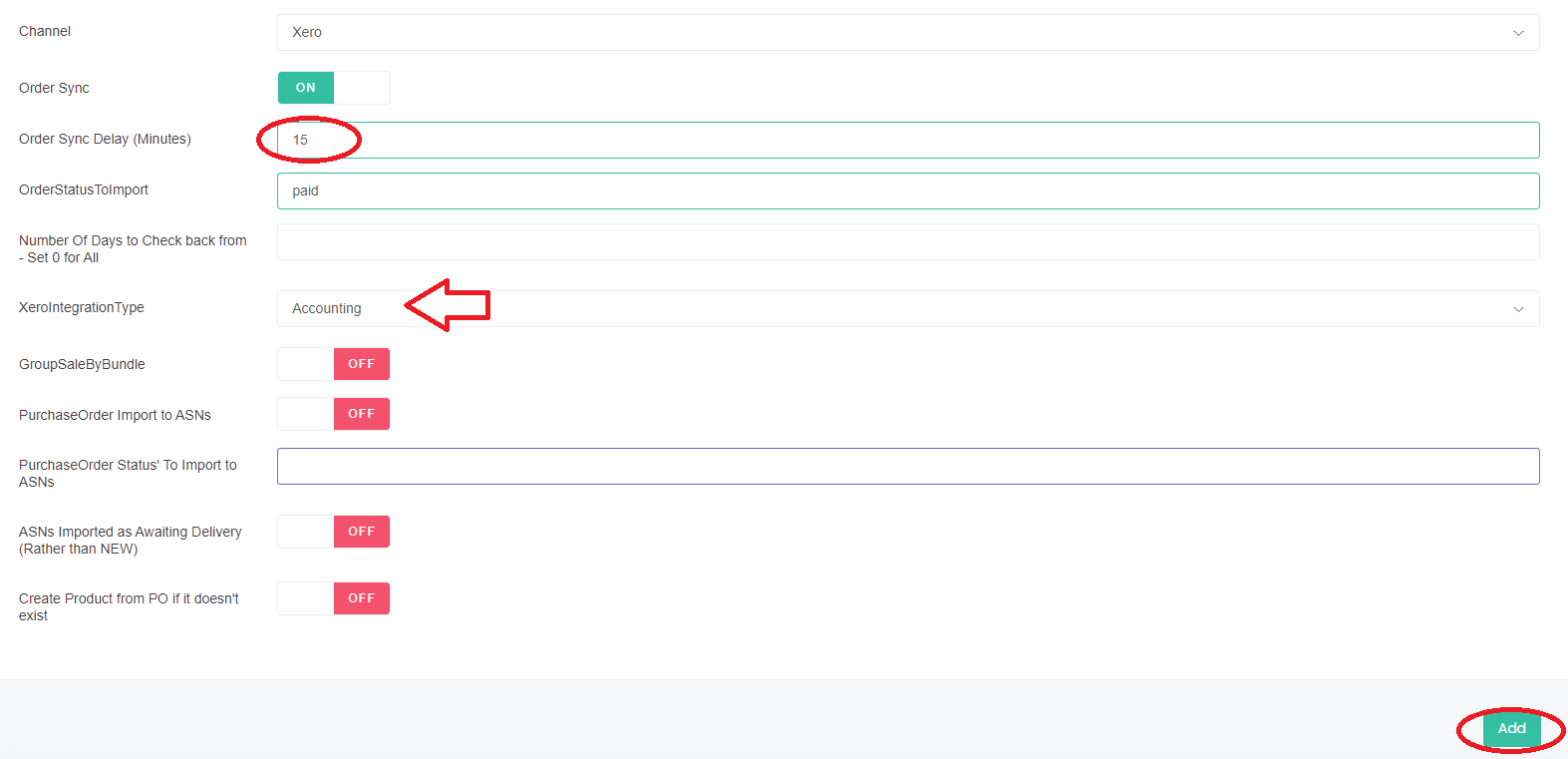 Once the account is then created - scroll over to the right and hit the Connect to Xero Button.
Please Note: In order to Connect to Xero, you must be using the https://om.mintsoft.co.uk URL. This will not work when using a custom portal.

And then hit allow access: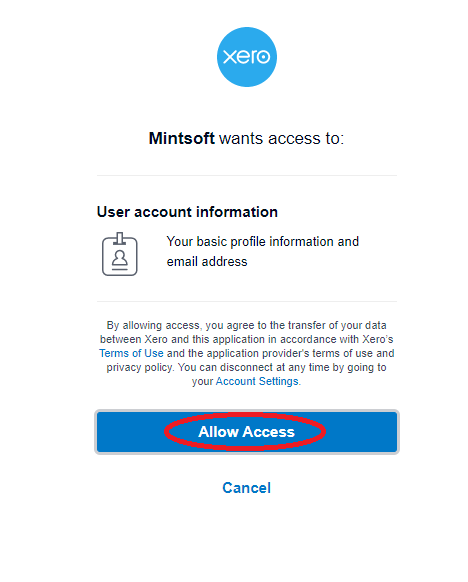 Set Default Income Account
Once the connection has successfully authorised - edit the connection in Mintsoft and check the default income account is correct for your sales (sales will get posted here if we do not find an item code already setup)

Then hit save.

Exporting Orders to Xero
From the orders overview screen tick the orders you want to export and then from the bulk actions drop down select "Export to Accounting Integration"


You can also automatically export orders by toggling the option on the channel and choose which order status in Mintsoft you want the orders to export to Xero in:

Mapping Sales Channels to Ledgers

If you would like to map the invoices from sales channels in Mintsoft to the relvant sales ledgers in Xero - click on the Account Mappings button on the connection:


Then you will need to map each of your sales channels to the relevant ledget account in Xero (you can add these in the chart of accounts section in Xero):

Send the Invoice Contact Name as the Channel Name

By default, the system will send the customers name as the contact name to Xero, however this can result in a lot of contacts getting created if you are a high volume seller - so in this scenario, we would recommend that you enable the option to group sales by channel name. This will instead replace the contact name with the channel name on Mintsoft (e.g. Amazon / Ebay etc):