Integration Summary:
UK Shipping for Non-Amazon Orders (Off Amazon)
Multi-Parcel Consignments not currently supported by Amazon
Account type
Please check which type of shipping you require.
Amazon shipping integration is only for use with Non-Amazon orders for the Premium shipping service, no other services are available using Amazon Shipping and multi-piece consignments are not available.
If you want to use Amazon Shipping for Amazon or Prime orders - please see this guide: Amazon Seller Fulfilled Prime Integration
Email notifications are not supported by Amazon Shipping, if you want to email your customer with a tracking number & tracking link then this usually will get supplied by a connected sales channel such as Shopify or Woo Commerce.

If you do not have a connected sales channel to send the shipment information email, or the sales channel does not support shipment emails, you can set up independant shipping emails using this guide: Despatch Emails
Setup Amazon Shipping Account
In order to get started with Amazon Shipping you will need to create an Amazon Shipping account first here.
If you already use Amazon Shipping for your Amazon marketplace orders, please reach out to your account management team via Shipper Central in order to be set up to use Amazon Shipping for all of your other online orders before you start this process.

Otherwise please contact your Amazon Shipping account manager to whitelist your account to use with Mintsoft.


Credentials
Please make sure you are logged in to https://om.mintsoft.co.uk/ (if you login using a custom domain then you will need to sign out and sign in on this URL)
To configure your Amazon Shipping Account, head to Connections > Courier Integrations > Amazon Shipping.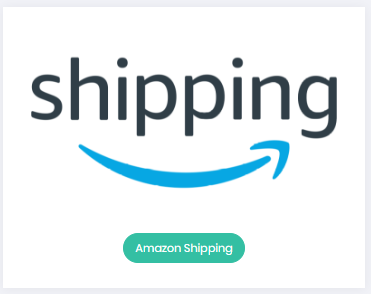 Click Add Account and select the Client / Warehouse combination to be used for the account.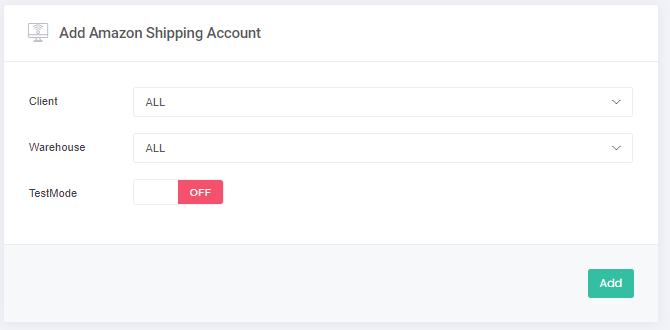 Once the connector has been created, click Login with Amazon:

This will prompt you to login to Amazon with your Amazon Shipping account.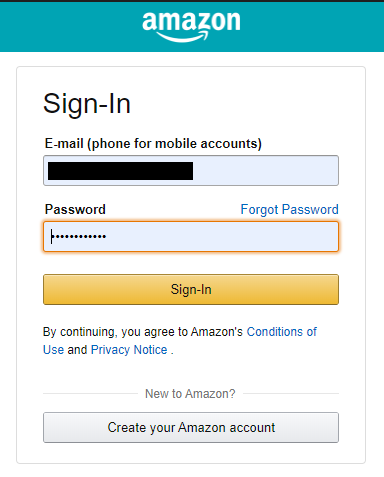 Please grant access to Mintsoft. This should redirect you to the Amazon Shipping page and should have Authorised the connection.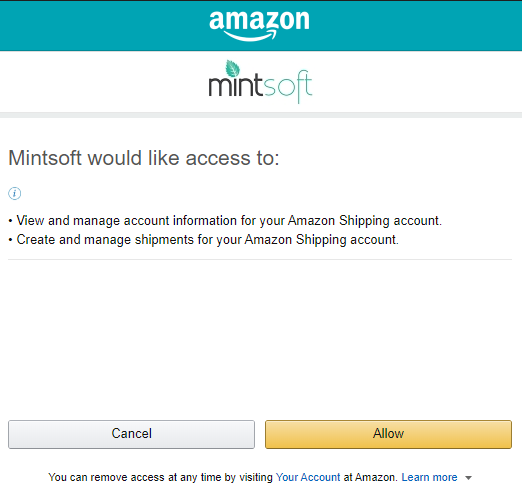 Troubleshooting
You will not be able to create any test shipments until you have had a collection date booked