Trouble-Shooting - General
URL

If the connection is not working at all - please make sure you are using the My Shopify URL and it has a slash at the end e.g. https://mystore.myshopify.com/

Trouble-Shooting - Stock Sync

Location ID
Please make sure you have set a location ID on the Mintsoft connection as detailed in the Shopify setup guide: Shopify Integration

If you have multiple locations on Shopify - make sure you are supplying the correct Location ID you want to sync stock to.

App Permissions

When creating the private app initially you need to make sure you have set read/write access to both Products & Inventory permission groups

Inventory Tracking
With Shopify connections - the system will only sync changes made to inventory levels when they change in Mintsoft to save on resources.

So if inventory levels change in shopify manually for any reason - this will cause stock levels to be out of sync. So when returns / cancellations are performed on Shopify - the user must make sure re-stocking is not used otherwise it will cause incorrect stock levels to be displayed - this is a common cause of stock issues.
Re-Stocking Items after Refunds

If you select to restock an item after processing a refund, then this will have the affect of double adding the stock if a return has been processed on Mintsoft as well.
https://help.shopify.com/manual/orders/refund-cancel-order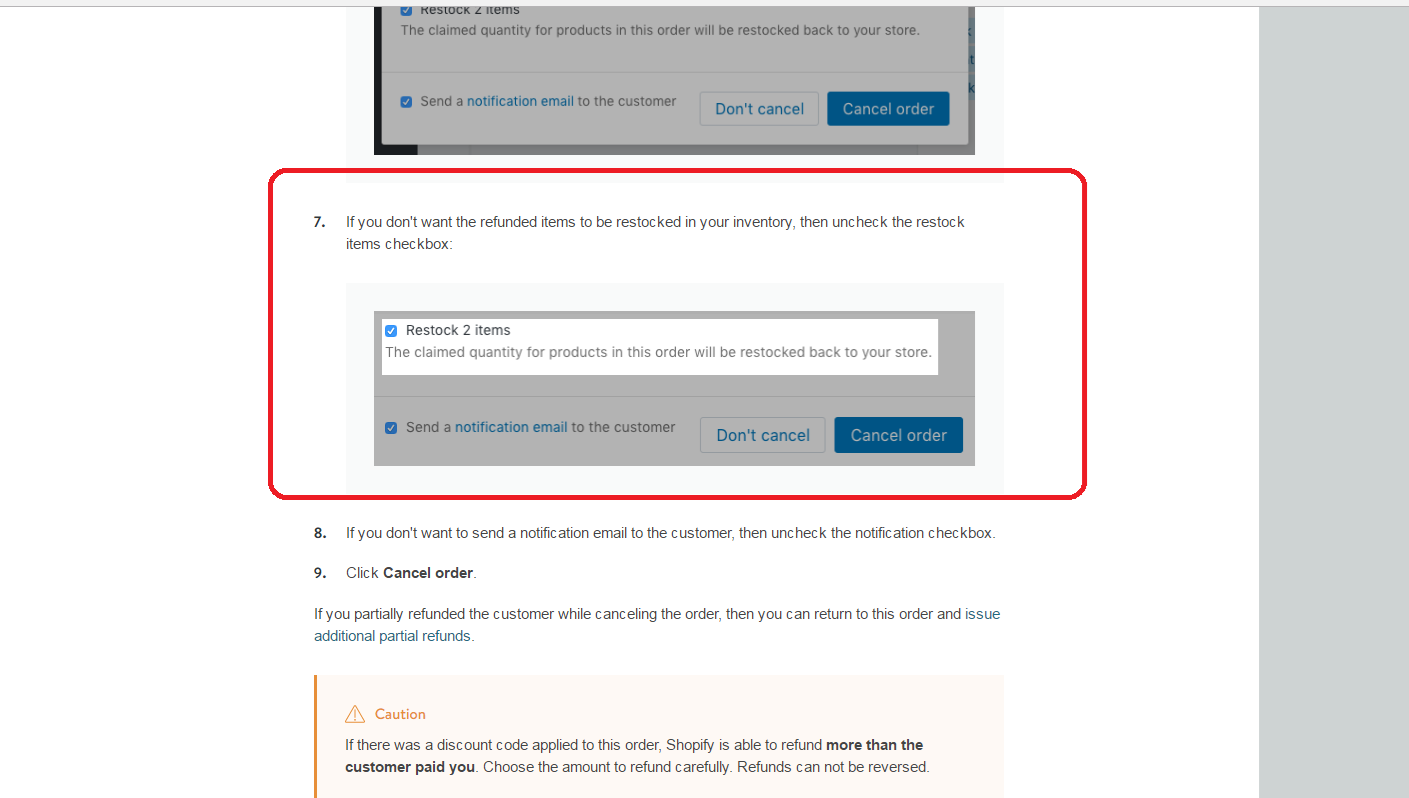 Trouble-Shooting - New products not syncing

Please ensure that Products in Shopify have SKU's:


Trouble-Shooting - Orders not importing


Mintsoft will only import orders in paid and awaiting fulfilment status by default.

If the order still has a pending payment or has been fulfilled then it wont import (But you can adjust payment statuses if you want to import pending payment orders)



Trouble-Shooting - Fraud Screening

If Shopify marks an order as potentially high risk of fraud like this: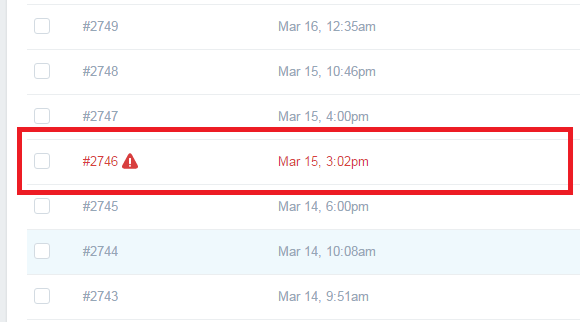 The orders will import into Mintsoft with an order status of "Fraud Risk"
You can then mark the order as accepted if ok to ship from the order overview bulk actions:

Or you can cancel the order entirely if it is fraudulent.
Orders Not Coming in from Shopify
If an order is not coming into Mintsoft there may be settings on in Shopify that will stop this.
From within Shopify go to Settings > Checkout Settings
Make sure that Do not automatically fulfill any of the order's line items is selected and save the settings.