The front page in Mintsoft is easily customisable to fit your requirements. There are a variety of Modules you can add in to keep you up to date with things such as orders, import errors and weekly stats.

You can add in a module by clicking the settings cog in the top left of the dashboard.

Once you have made a dashboard you can save it and associate it to a warehouse user, or client users. You can also save your dashboard to update globally.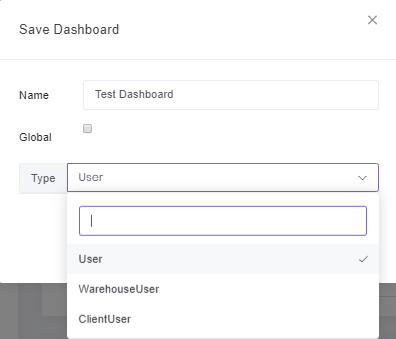 From here you can also load a dashboard. This is useful if you have staff members who need to see different information.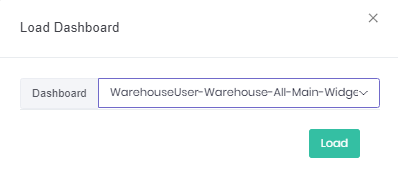 Order Status Summary - Shows how orders are progressing from NEW > DESPATCHED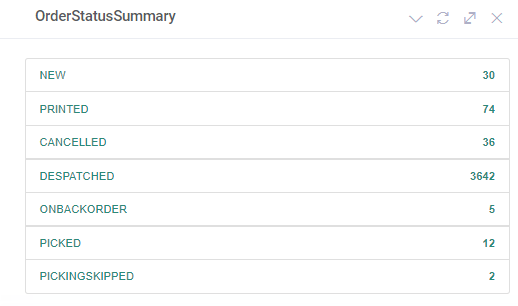 OrderStatusSummaryAll will show orders so you don't have to put in a date range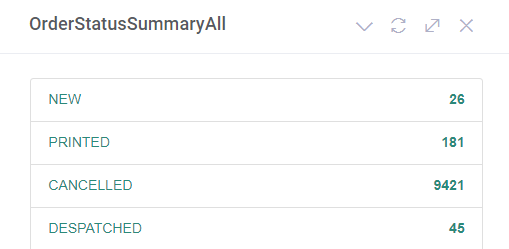 Orders Despatch Graph - Shows the amount of orders in a graph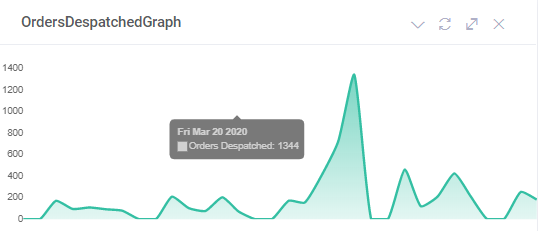 Good in Calendar - Shows upcoming deliveries.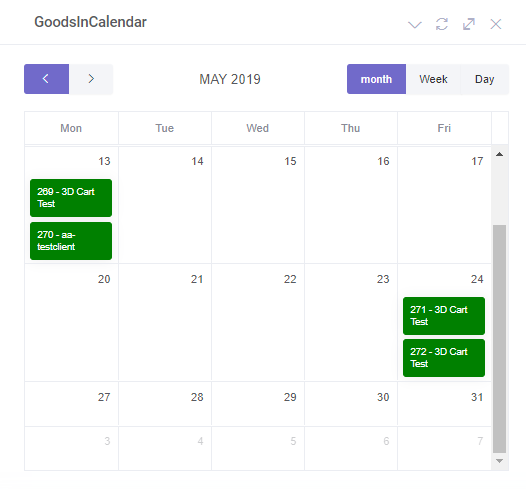 Order Query Status - Status of order queries

There are many other useful widgets within Mintsoft. See below:
Order Status Summary
Order Status Summary All
Connect Import Summary
Returns Graph
Returns Graph Bar
Collection Summary
Order Query Status Summary
Goods In Calendar
Good In Summary
Returns Summary
Orders Despatched Graph
Orders Despatched Graph Bar
Top Selling SKUs
Top Selling SKU
Location Summary
Aisle Summary
New Orders Courier Service Summary
Orders Geo Chart
New Orders Client Courier Service Summary
Top Despatches
Top Despatches Bar
Order Despatch Summary
Revenue By Channel
Clients On Stop
Top Mobile Picking Users
Manifesting Required
Top Selling SKUs In New
Shipping Estimator
Total Daily Sales Graph
Total Stock Value Graph