Integration Summary
Creates Consignments in Go2Stream TMS
Creates Placeholder Label for Parcel
API Credentials
Please contact your Go2Stream Account Manager or support@go2stream.com to get API credentials.
Setup the connection in Mintsoft
Once the Client ID and Client Secret have been acquired, the connection can be configured within Mintsoft. To setup the integration in Mintsoft, Navigate to Connect > Courier Integrations > Go2Stream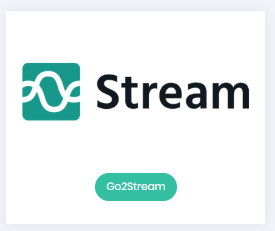 Location & Planning Pool & other settings
This is usually the first 3 letters of your company name - but please contact Stream to confirm.
The 'onhand date' in Stream is the date at which the products are expected to be in stock and ready to be shipped. All orders require this, even if they are available immediately, otherwise the product is not able to be planned on a run.
The 'Provide Parent Sequence Using Bundle Groups.' looks to be related to Item Consolidation within Stream, which is an optional feature where you can consolidate a number of items onto one pallet, and then drivers only need to scan the pallet to enable all items on the pallet to be scanned and marked as loaded onto the vehicle.
Stock location, Planning Pool and Delivery Method need to be sourced or provided from Go2Stream for each individual customer