The Batch Scheduler allows jobs to be configured to automatically create Batches, based on a predefined batch template, at a specific schedule.
Using the function requires the setup or use of the Batch Templates functionality, as these are used as the templates that the scheduler will run.
Picking & Packing > Manage Batches > Schedules

Create a Batch Schedule
Creating a schedule requires a template to exist. Make selections as to how the schedule should be configured: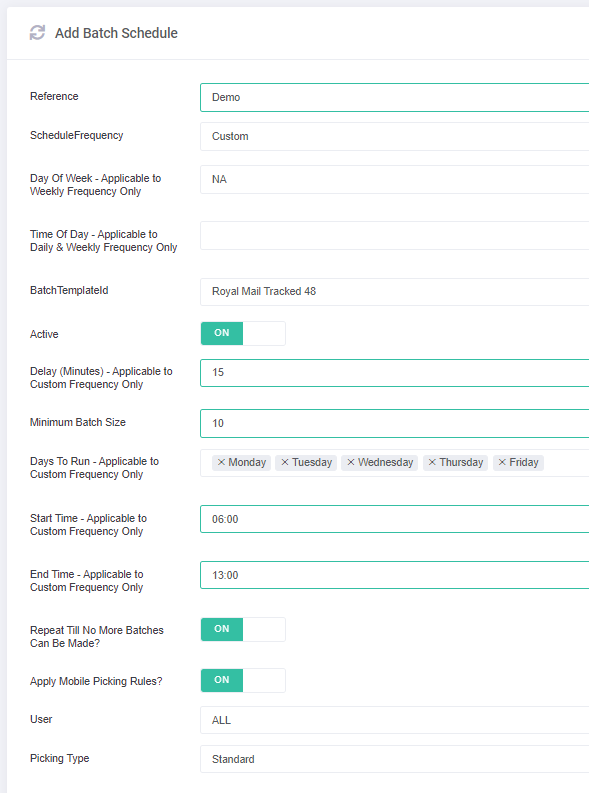 This will create a batch schedule record. If a Schedule is Active, it will begin running and the Last Run DateTime will be populated to reflect when it was executed.
New Batches will begin appearing as and when the criteria can be met and a batch created.
Repeat Till No More Batches Can Be Made
This setting will enable the template to keep running and keep creating batches in a loop till the criteria to create one are no longer met.