Overview
As well as manually booking stock you have the option to upload stock by spreadsheet (.CSV file). This is useful if you have a large amount of stock to book in/out and are not using ASNs.
How to create and upload a goods in spreadsheet
The spreadsheet needs to be in the right format & layout in order to upload. If you already have the spreadsheet populated, you can skip to step 4.
Navigate to Products > Extras > Upload Goods In / Out Spreadsheet
Select 'Download Template'
Depending on your browser, an excel .csv file will download: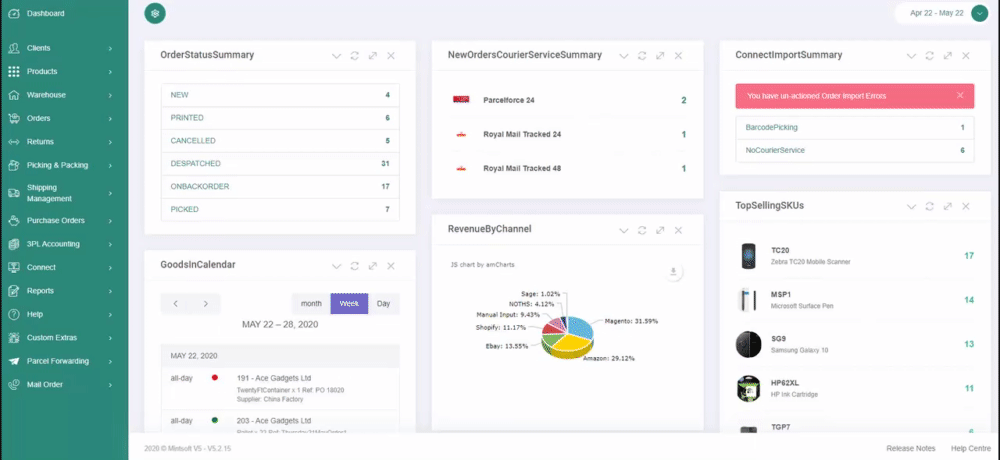 3. Populate the template & save once completed:


ⓘ
Note: Only Client, SKU, Warehouse, Quantity and Comment MUST are mandatory.
Example

If the location field is left blank, inventory will be allocated to the location of 'Unassigned' which can be moved later (Products > Transfer Inventory).
To book stock out use a negative number e.g. -10 in the Quantity field.
4. Upload by selecting 'Choose file' > Navigate to the saved file on your computer then press 'Upload'
If the template has been completed properly, you should see success results like the ones below: