Overview
In order to ship internationally you are now required to supply much more detailed information for your products and supply EORI & VAT export numbers (these must start with GB prefix if you are shipping from the UK).

For products - you will now need to supply:
8 Digit Commodity Code / Harmonized Tariff Code
Country of Manufacture / Origin
Shortened Customs Description (e.g. T-Shirt)


Adding EORI / VAT Number - Retailer
If you are a retailer account customer with Mintsoft (single company), you need to go to Settings (gear icon top right) > Client Settings:



Then enter your VAT & EORI number in the relevant boxes (with GB prefix included):


Adding EORI / VAT Number - 3PL Warehouse Accounts
If you are a 3PL warehouse Mintsoft user, each of your clients will need an EORI & VAT number adding.

To do this - navigate to Clients > Overview and then go to Actions > Edit for each client:

Add the VAT number & EORI numbers in the relevant boxes (with GB prefix included):



Adding Customs Data to Products by CSV Upload

The quickest way to prepare your product data for Brexit / International shipping is to upload via CSV.
Navigate to Products > Extras > Upload Products
https://om.mintsoft.co.uk/Product/ProductUpload
Then, hit the blue button to download the template:



You need to populate the following columns:


SKU
CommodityCode (this must be precisely 8 digits for some couriers)
CustomsDecription (this should be a shortened version of the product description)
CountryOfManufacture

All other columns can be left blank - here is an example:



Save your file and then browse for the file and upload it.
Adding Customs Data to Products Manually
You can also add customs data to products manually one by one.

Navigate to Products > Overview and then hit Actions > Edit;

Then enter the customs data required on the general tab: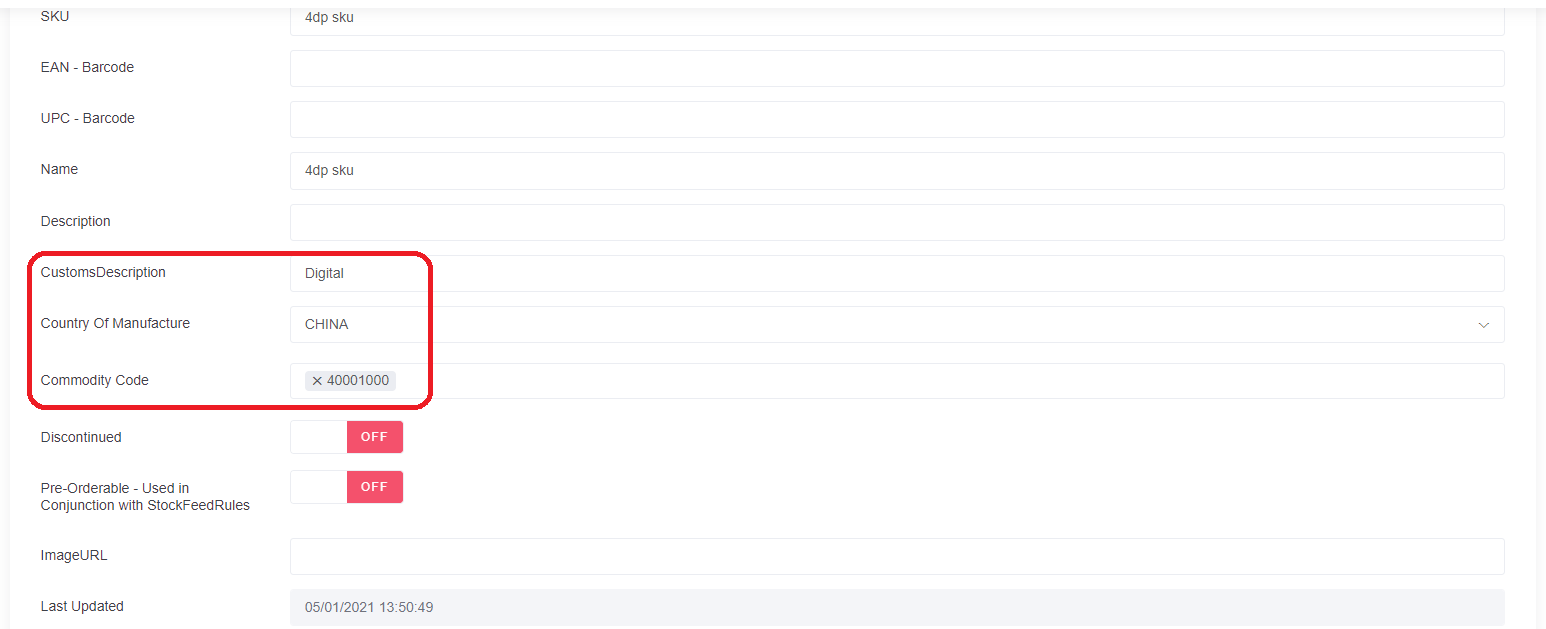 Default Commodity Code & Customs Description
If all of your products of similar nature, you can set a default commodity code & customs description in your client settings.

Settings > Client Settings (if retailer) or Clients > Overview (if 3PL warehouse).

Then go to defaults tab and scroll down to defaults: