Currently in beta testing - Please report any issues to support@mintsoft.co.uk
SubClient allows you to have a hierachy between a master and sub client. This can be useful if a fulfillment centre is working with a number of different brands who belong to one master account
e.g.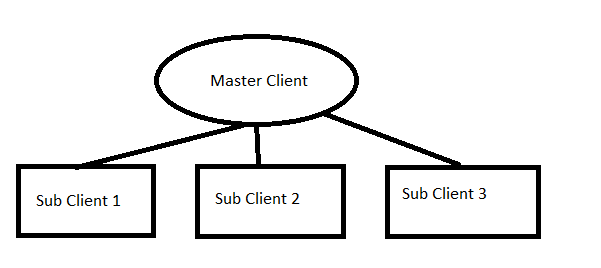 How to Configure ?
First step is to set one client as the master.
This is done by going Edit Client - Then set the Master flag to true.

Once you've done that you you'll then need to edit the SubClients to assoicate them with the master.
This can be done by going to Edit Client:

Those two clients are now linked.
For any user accounts that you setup against the master client you'll need to make sure you enable the ClientMaster role. This will let that user see and filter by the underlying client data.
This can be done by going Clients Users -> Manage Roles:

Any user accounts you setup against the subclients will only have access to that clients data.