There a range of actions that can be performed on the order depending on your user privileges. To perform an action head to the "Order Overview" page.
You will then see the actions drop down. Simple tick the orders you want to action and click go. Depending on the action you may be limited to single orders only.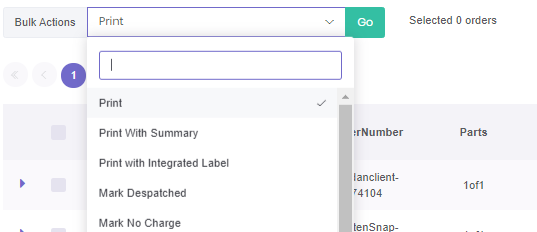 Cancel
Does what it say on the tin and cancels an order, which returns all stock that has been allocated as well. Note you can only cancel an order before it has been despatched.
Simply find the order you want to cancel. Tick the box next to it and click go

A message will then be displayed informing you that the order has been cancelled

Order Correct
Order correct allows you to change anything to do with the order details such as courier services, weight etc. To correct or amend an order details go to the blue actions button on the right and then select details.
You will be shown a screen similar to below which allows you to make any changes you want. Once done click the save button in the bottom left hand corner.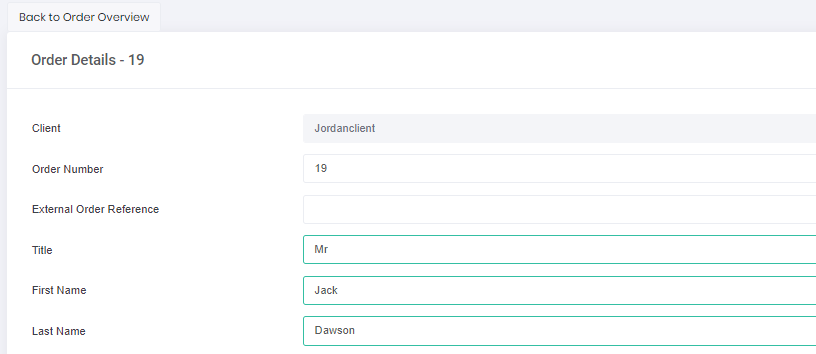 You will then see the success message if everything went ok. The order is now updated!

Anything that is important to the order such as CourierService, Weight, Country, Order status that has changed will be recorded as an order comment providing a clear audit trail to anything that has been corrected.
If the order has already been invoiced and a attribute that is used for calculating the cost fulfilling has changed it will then be automatically recalculated.
E.g. if you change the weight of an order the courier price will be recalculated to reflect that!
If the order has already been invoiced and confirmed.it is not possible to recalc the cost - therefore any credit or debits need to be added manually as an additional invoice item
Mark Despatched
If you fail to despatch an order while in the PICKING SCAN ACTIONS page, to save you having to go back there you can mark the order as despatched.
To mark an order as Despatched, find the order in the ORDER OVERVIEW, select the order, select Mark Despatched from drop-down box, then select the Green Go Button
Reprocess
If orders are on back order waiting for stock to come in, as soon as stock in booked in, the orders will automatically reprocess and allocate stock and go to NEW status. If your client account default settings for 'Back Order Stock Allocation Policy - Part Allocate stock to back orders' is set to 'Manual' you may want to allocate stock to certain orders first, rather than 'first in first out'.