Overview
There are two main methods to create a courier shipment; you can either print them in bulk using the batch pick feature: Print bulk batch of courier labels, or as this guide explains you can print them individually on demand as you pack the orders.

This individual method is better for creating shipments when:


You are unsure of how many parcels each will consignment will be (this method allows you to change the parcel QTY)

You need to add other re-work charges to the order

You may need to change/upgrade the courier service after the orders have been packed
Auto Options!
You might want to enable a couple of Automatic options to create and despatch orders using this method if you are looking to process shipments at speed in high volume operations:

See these guides for more info:
Auto Request Courier Shipping Label Setting
Scan Despatch Note Barcode

Once you have printed your orders (either from order overview screen or by creating a batch: Batch Picking / Printing (processing large batches of orders, simply navigate to Picking / Order Picking:

Then scan or key in the the despatch note barcode value to bring up the despatch screen on the bottom right of the despatch note: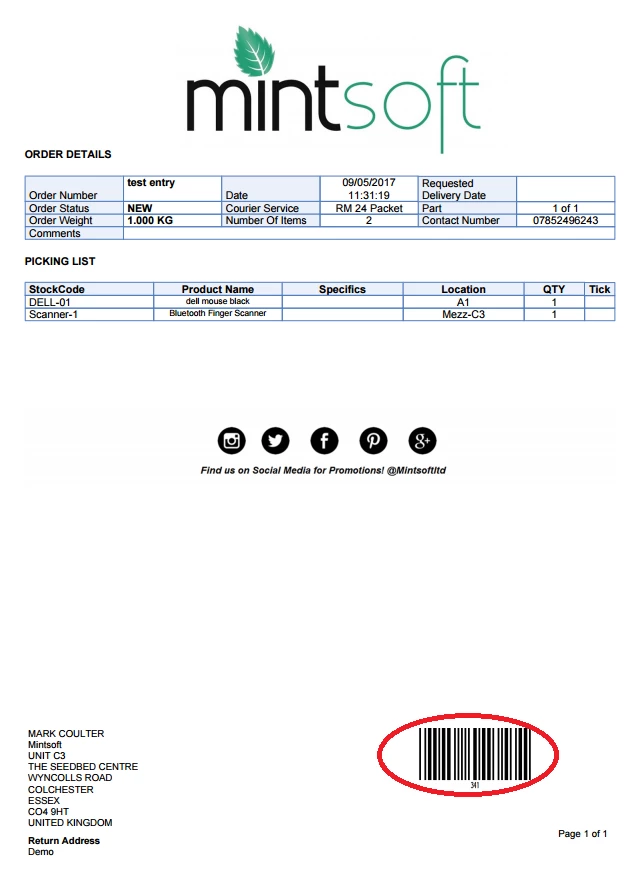 Shipping Screen
Auto Shipment & Despatch Settings
If you have any of the automatic user settings enabled for creating labels & despatching orders mentioned earlier this section may be bypassed.

Final stage is to confirm the shipping information on this screen - you can adjust the qty of parcels / parcel weight & even change courier service if you need to.
Once you are happy with the shipping info - hit the create shipment button:

If you have our print tool enabled & installed the shipping label will now print automatically see here: Courier Printing Tool - version 3.8
If you don't have our automatic print tool installed you'll need to hit the print label button:

Please now despatch the order, ready to produce the next shipment:

Troubleshooting

The shipment may fail for a number of reasons such as:
Weight is too heavy for the service

There is not a valid service for the address (usually post code or city)

Contact details are missing such as the phone and email address




If a valid service cannot be found - it is likely that some part of the address may be incorrect - such as the post code:

Please click the edit address button to check and amend the address details if necessary: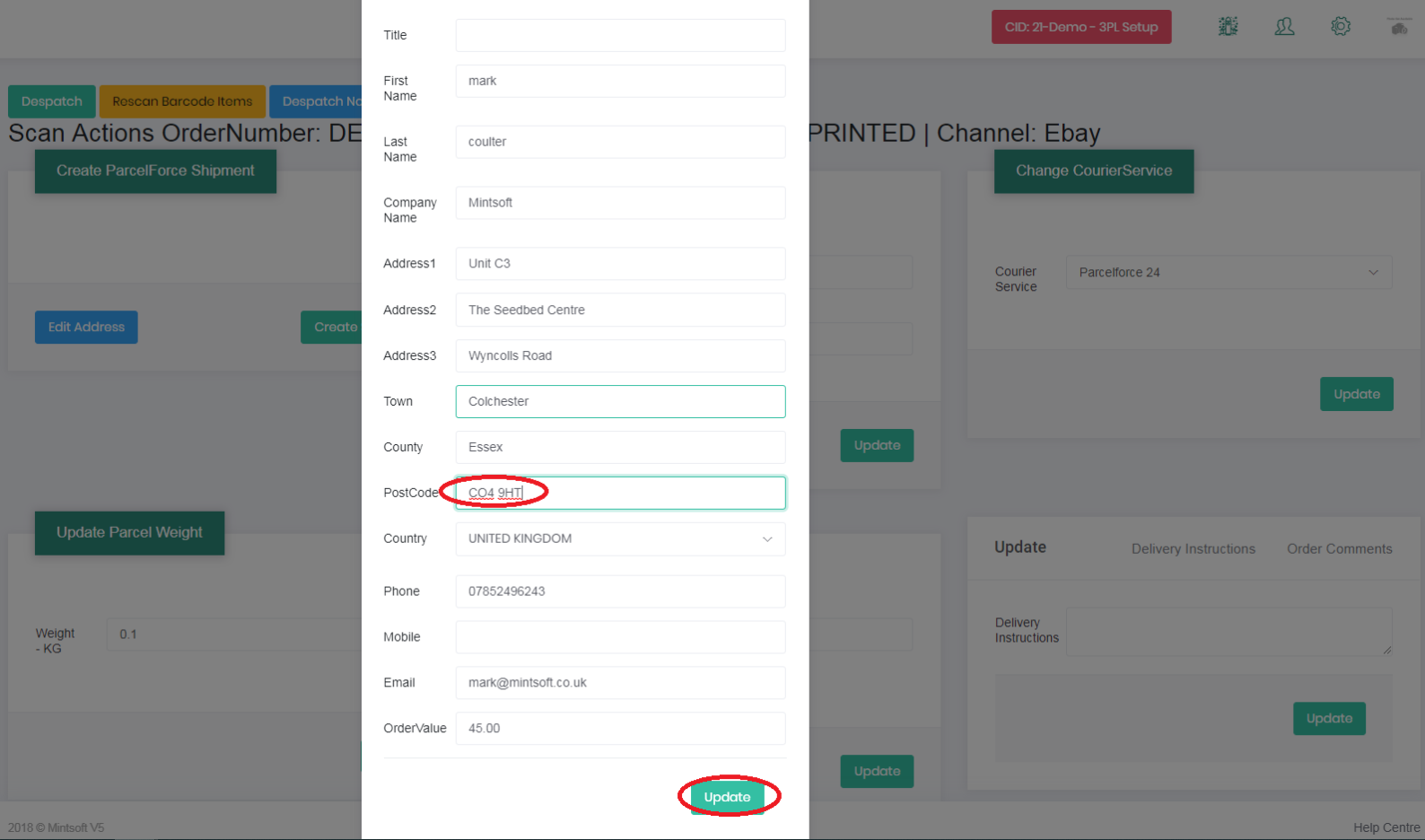 Now attempt to create a shipment again:



Sometimes phone and email are mandatory fields for certain services such as international, please make sure these are populated if you are having difficulties.