Overview

You can automatically print batches of courier labels, 200 at a time using the batch feature.



Create new batch

To access this function navigate to Picking > Manage Batches > Create new batch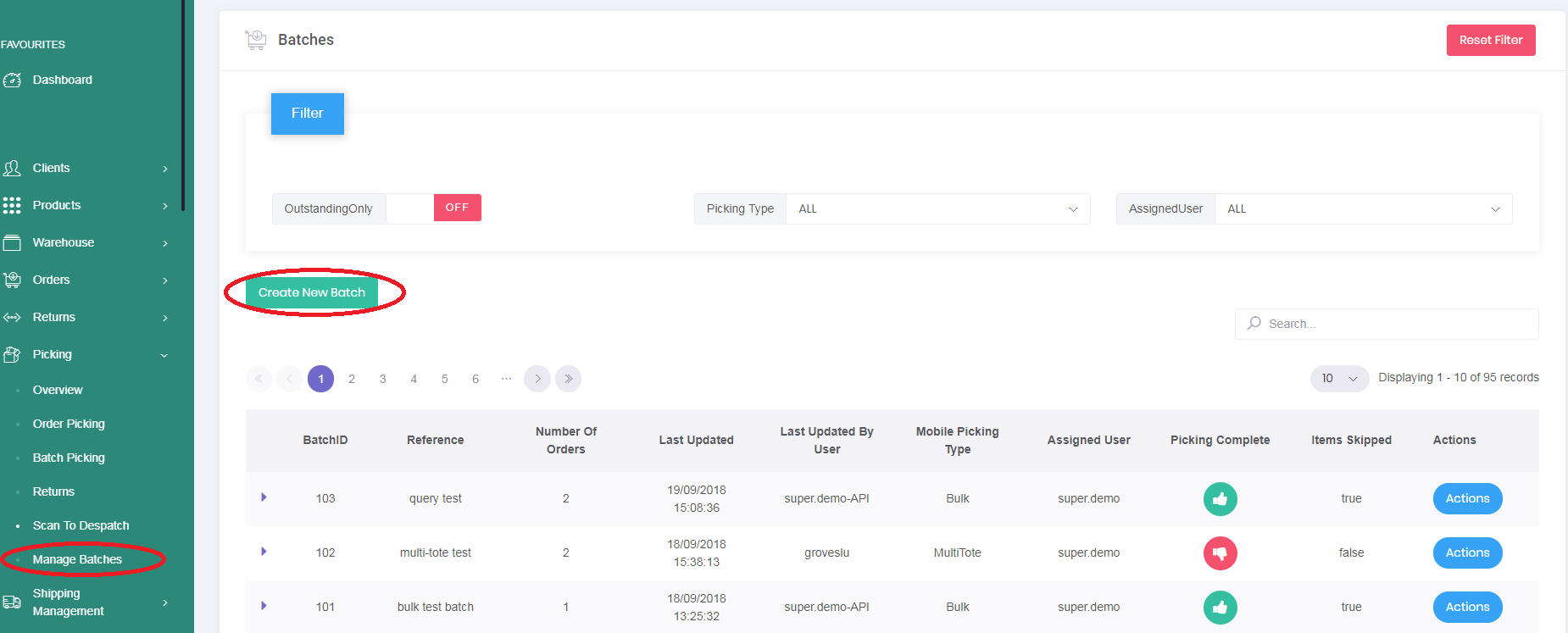 Then you will be presented with the various filters you can apply to outstanding orders to process: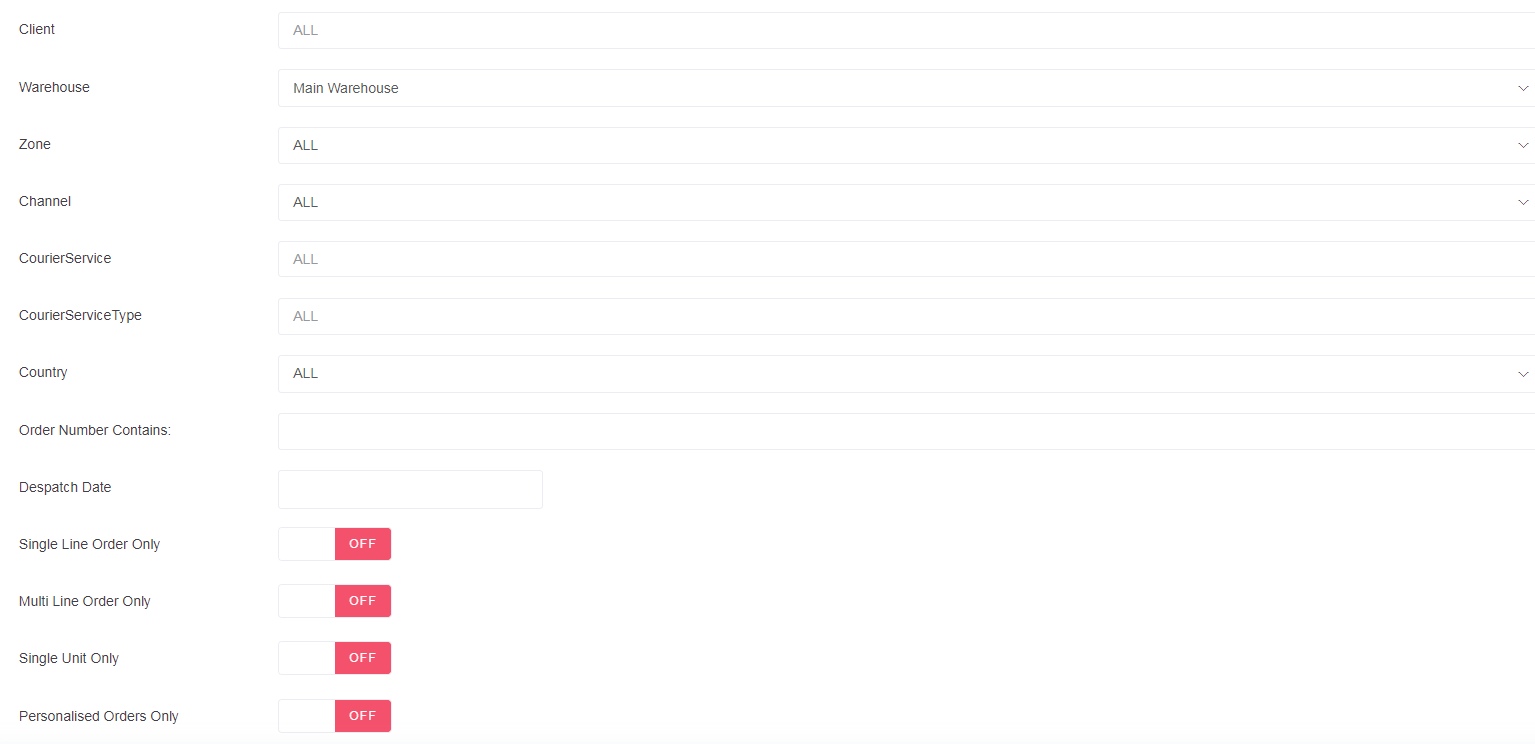 If you want to batch up everything then leave all the filters as they are and just hit create.
Batch Preview!
Depending on your user-settings you may have batch preview enabled. If so please preview and confirm the batch - otherwise simply click create.
Generate Courier Labels in Bulk



Generate Labels Before Printing Batch!
Please make sure you generate the labels before you select to print batch!

Now to generate courier labels for all orders just hit the generate courier labels bar

Then percentage status bars appear - if goes to 100% all labels have been generated - otherwise you will get errors that need to be edited & fixed.

You can now select one of 3 print options for the labels:


Print Courier Labels - this will just print all the labels off on a thermal printer


Print Batch with Integrated Label - this will impost the labels onto your despatch note / invoice


Print Batch with PDF Courier Label - this generally only works well with a 6x4" despatch note template so that both the despatch note and label can be printed on the same printer.


Options 2 & 3 - hit the arrow next to print batch: