Overview
Sometimes it's not always possible to keep a uniform set of product codes (SKU'S) across all channels, and this results in product import errors.
This is not a problem on Mintsoft as we have the ability to map different SKU codes across channel for the same product.
So if you really want to - you can have a different SKU code for eBay, Amazon and your own website for example.
You can even have a multitude of different SKU's for the same channel - such as Amazon if you list the same item in multiple categories.

Adding Manual Alternative Code
Navigate to Products > Overview > (search for product) > Edit
Then hit the Alternative Codes tab:



Uploading Alternative SKU's in Bulk

It could also be that you plan to use different SKU's across channels and so for this it is easy to set this up using our bulk alternative SKU code upload file.
First setup your master SKU product list on Mintsoft - everything will map back to this set of codes.
Then navigate to Products > Extras > Upload Additional Info and select the alt code upload: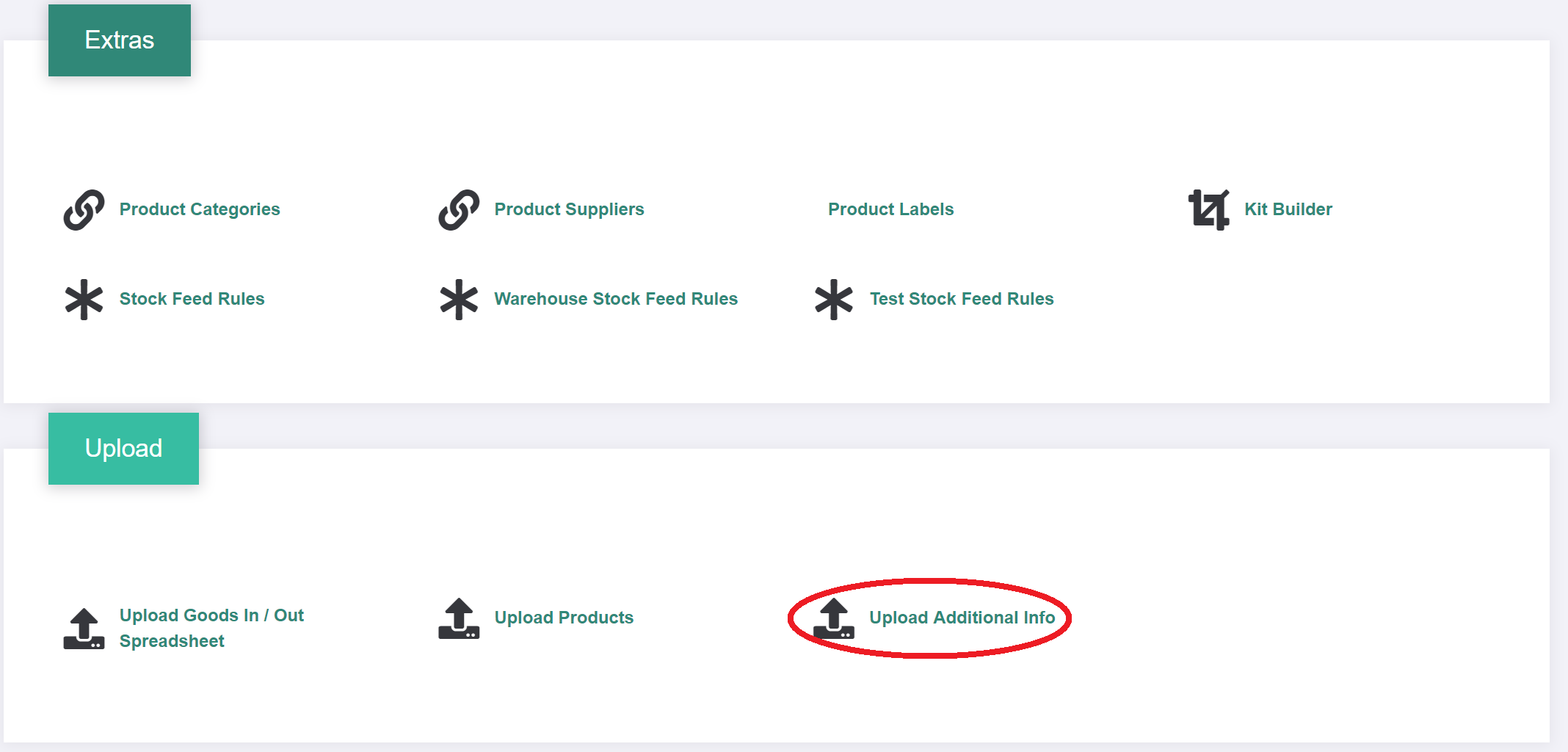 Download the template provided:
 

Then complete the spreadsheet as below: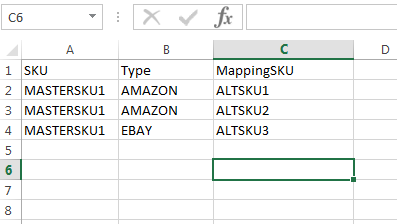 The SKU column is the master SKU that all orders & stock records will track back to.
The Type is the channel the alternative SKU is being used on (Ebay / Amazon / etc)
Lastly the mapping SKU is the SKU value setup on that channel.
So in the example sheet above, when an order contains a product SKU of ALTSKU3 on eBay, this will map back to MASTERSKU1 when received on ebay.
This will also work for stock synchronisation across channels as well.