On this page

Overview
You can set up shipping zones to make it easier to manage shipping setup. Rather than listing out countries or post-codes each time you need to create a courier rule or setup shipping pricing you setup a zone containing all of the countries you require, and then use this group each time.
They can be created manually or uploaded via a spreadsheet.
Using Shipping Zones saves a lot of time when applying rules and pricing for International Shipping and for surcharged areas within a country.

Country Based Zones
The system is pre-loaded with some shipping zones for Royal Mail European, World Zone 1 & 2 - but you can delete or modify these as you wish.

To manage Shipping Zones:
Navigate to Shipping Management > Shipping Zones
There you can select to;

Create a new zone
Manage existing zones (to modify or remove items from an existing zone) or;
Delete an existing zone.
To add or remove countries simply pick the country to add from the drop down and click add, or search for the country to remove and press delete: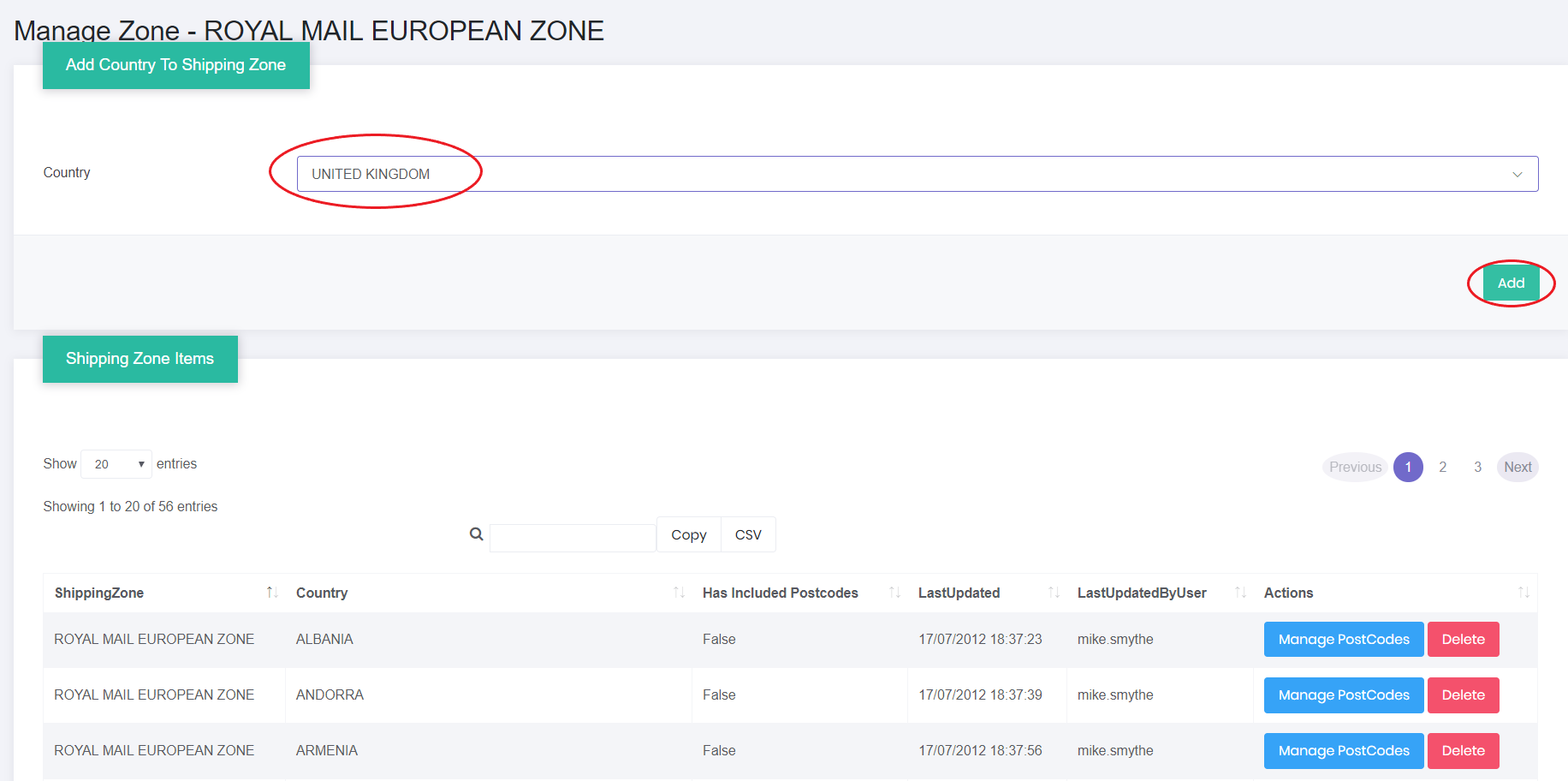 Post-Code Based Zones
Post-code based shipping zones are an excellent way to manage surcharged pricing within the same country for different areas - great for pallet prices and highlands / offshore pricing.

To create a post-code based shipping zone;
Add a new Shipping Zone
Add a country to that shipping zone (where the post-codes reside e.g. United Kingdom)
Click manage post-codes: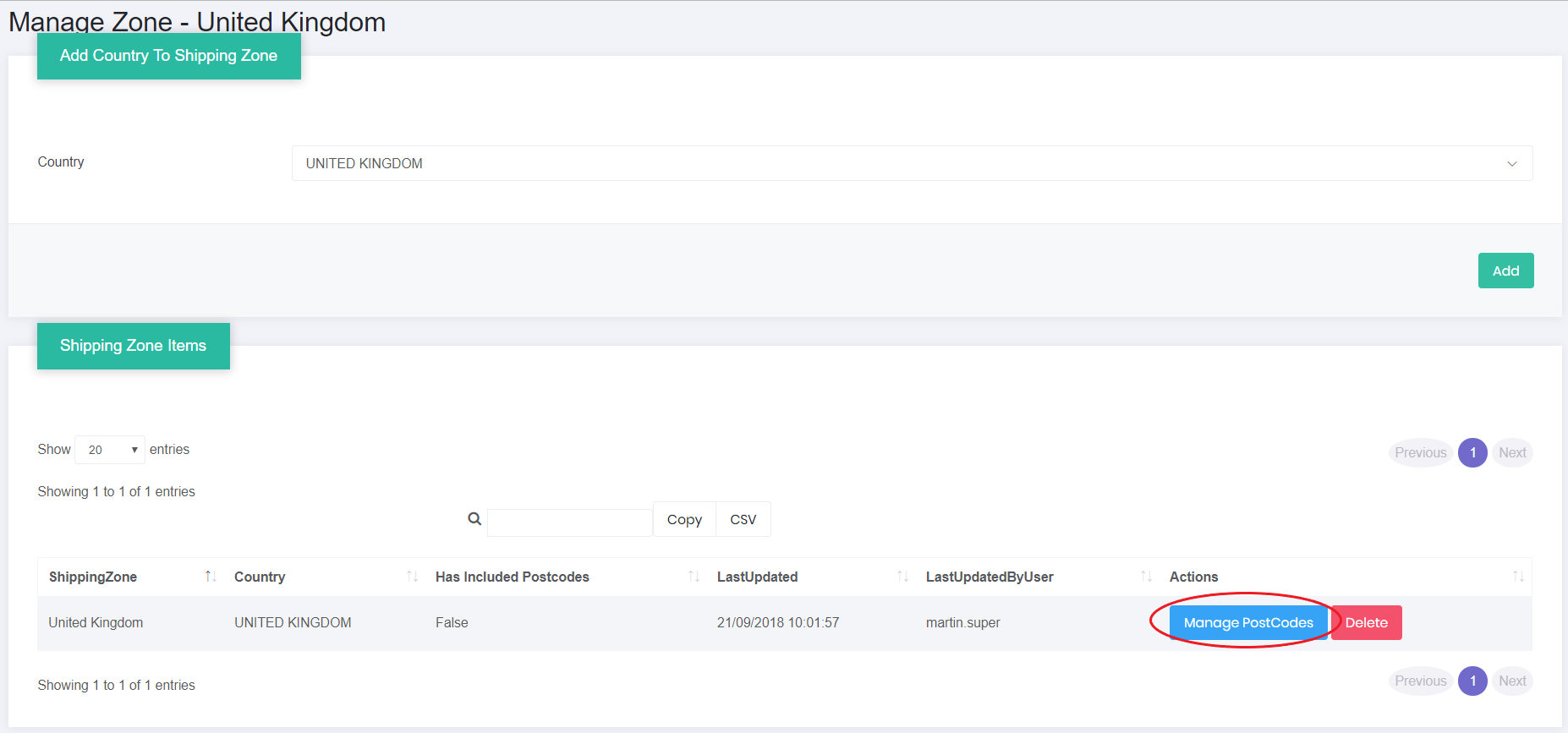 4. Enter postcodes to include within this group, click add & repeat until all postcodes entered:
For UK - you only need to add the two letter prefix
Uploading via a Spreadsheet
You can also upload Shipping zones or post-codes in bulk. To do this:
Go to Shipping Management > Extras > Uploads
Select the relevant template from the 'Download Template' section e.g. Shipping Zone or ShippingZonePostcode.
Complete the spreadsheet as per the column headings.
Save your file
Upload