Setup:
Visit:
Ignore the certificate warning - We can't get round this unfortunately.
2 - Open another tab and Log into my hermes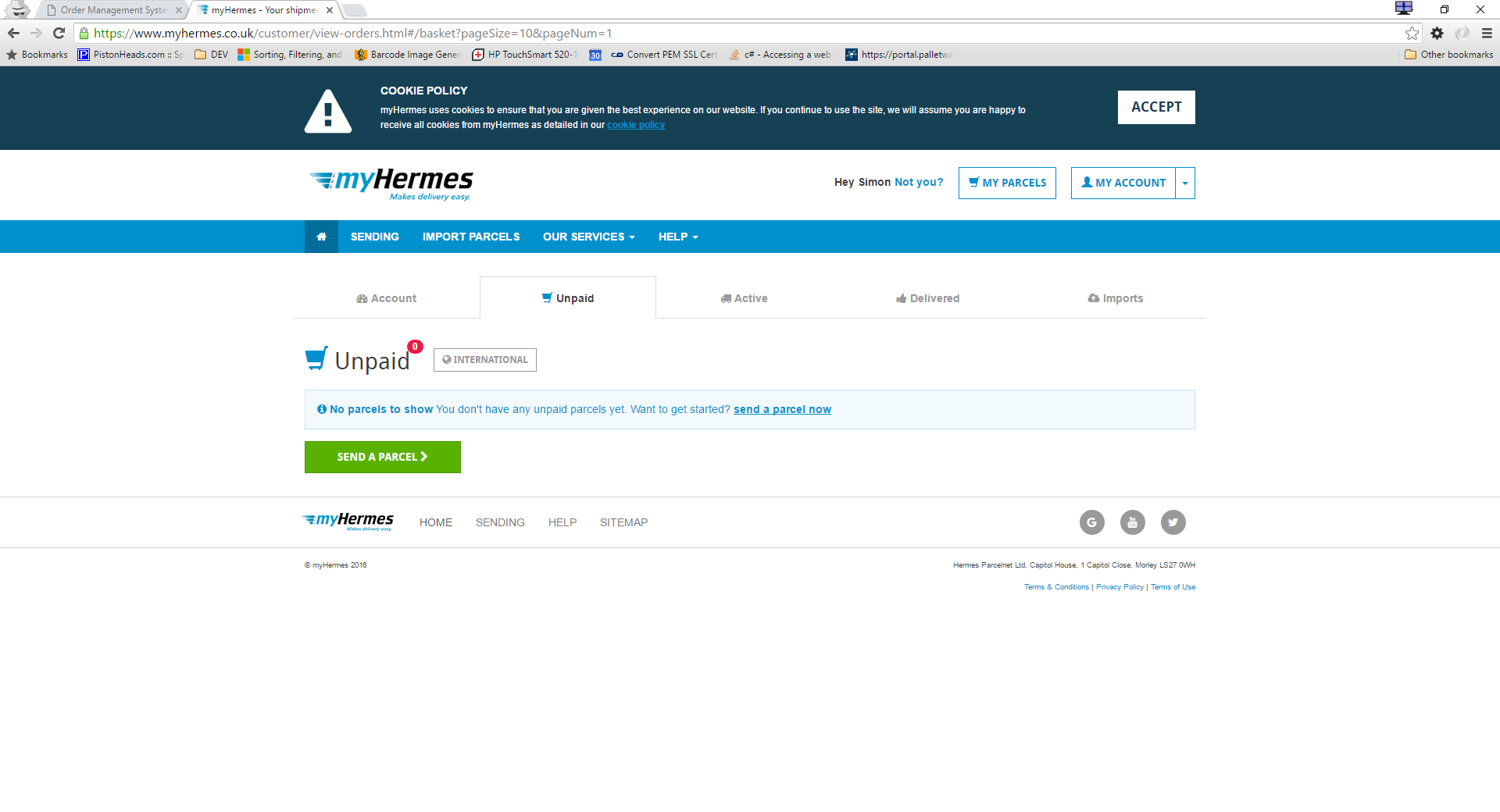 Go back to mintsoft tab
Go Connect → Hermes → Add
Select type business. You can ignore all the other fields they are only required for business accounts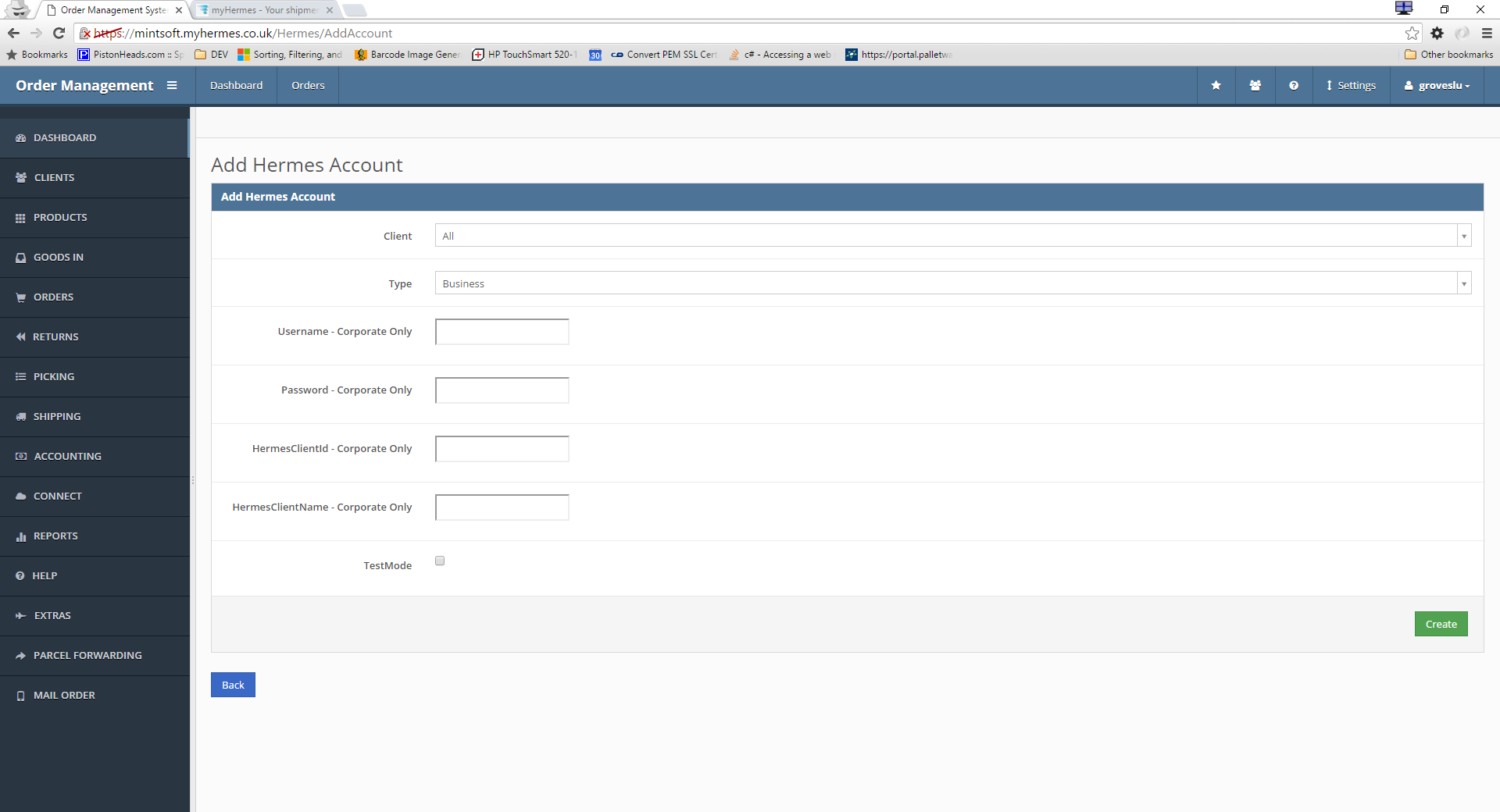 Once the account has been created then click the Authorize button. Providing you have followed the steps above you won't need to log into my hermes again.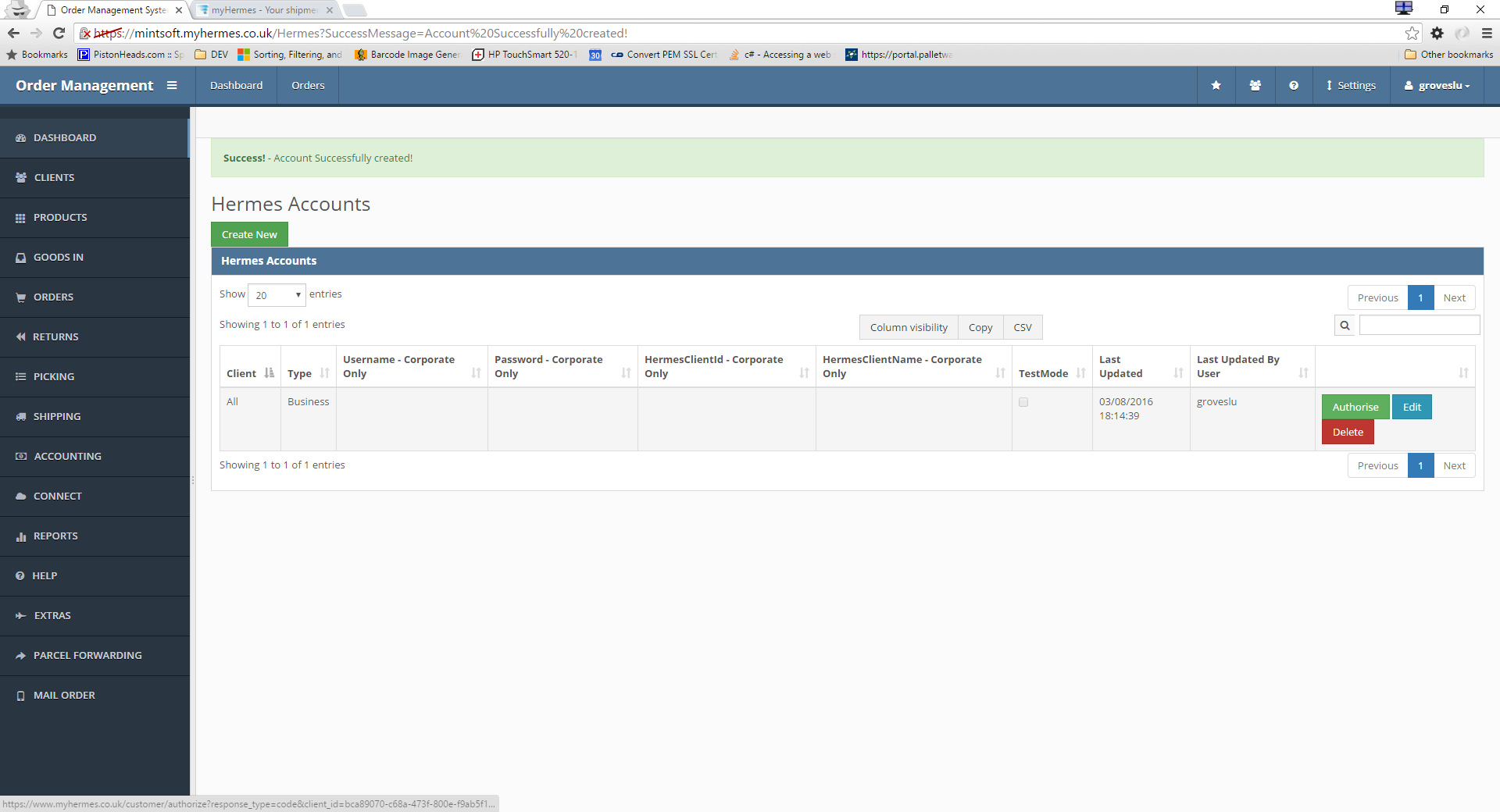 If authorization was successful you will see the success message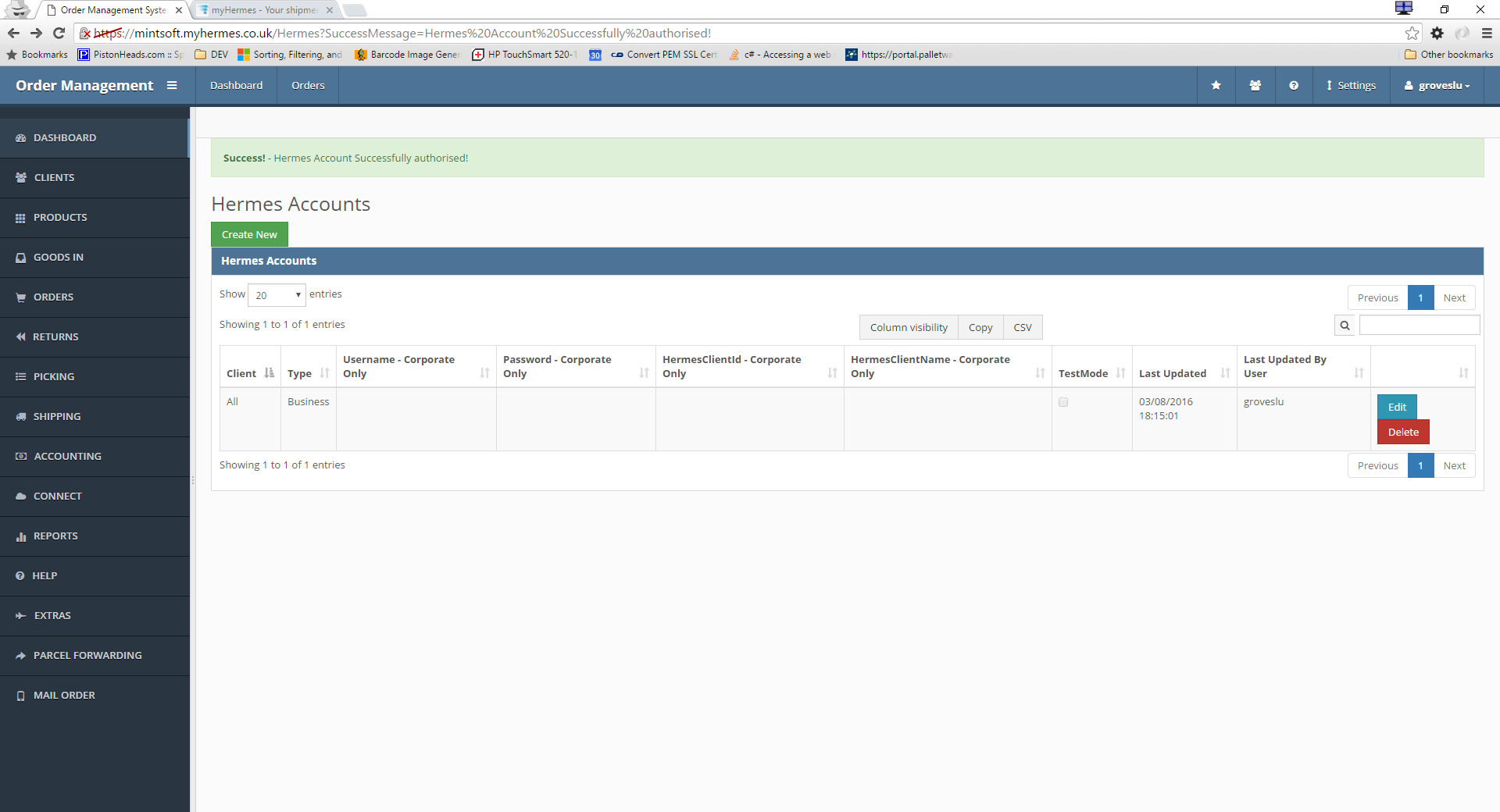 Courier Code setup: