Integration Summary
Domestic Shipping
International Shipping
Hazardous Goods
Manifesting
Books Collection (from warehouse address only)
Setup
To setup a TNT integration with Mintsoft you will need to complete a registration form.
The form can be downloaded here:
https://www.dropbox.com/s/kcjyf2dhp5cjuyi/ExpressConnectRegistration_V1.8.doc?dl=0
Please complete the form and send to your TNT account manager to ask for Express Connect integration credentials - Note that these are different to your MyTNT online account details.

Once you have the completed form, email it to support at Mintsoft so we can request the account be activated.
Mintsoft Connect Setup
You will be provided with a username, password and account number, please add the details via Connect - Courier Integrations - TNT as follows: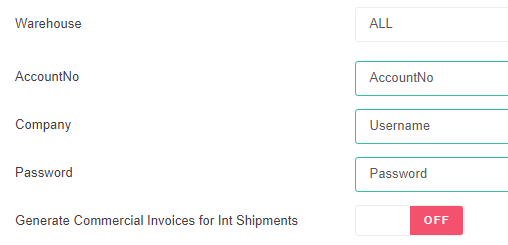 Manifesting
Go to connect - Courier Integrations - TNT - Manifest.

We can then send the manifest electrically but you will also have the option to print the PDF

Known Issues:
Currently TNT have an issue with phone numbers. They are being sent in the correct fields but not available to the drivers. They are aware of the issue and it should be fixed in one of their future updates this year - Last Update 17-01-2020