Integration Summary:

Supports global shipping (Shipping from both UK & Worldwide locations)
Commercial Invoice Documents
Adult only signature service option
Automatic rate retrieval for 3PL Billing
Credentials
To setup UPS integration with Mintsoft - please visit this page https://www.ups.com/upsdeveloperkit and login with your my ups detail

Then click manage access keys:

Then click request new access key: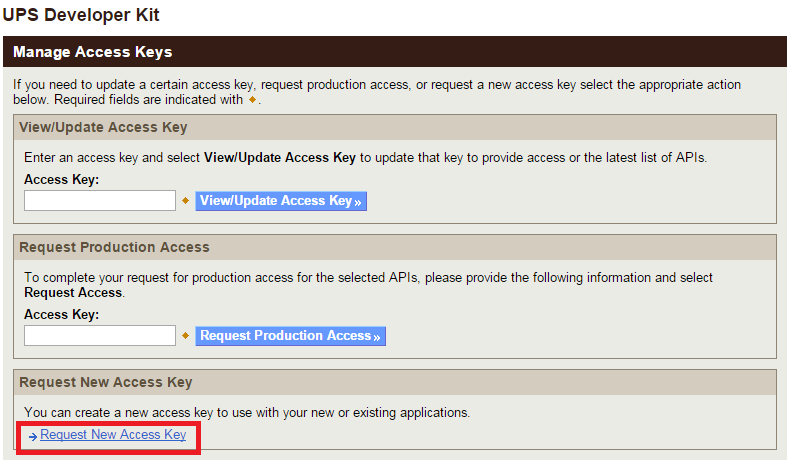 Then enter additional secondary contact as mintsoft & click request access key: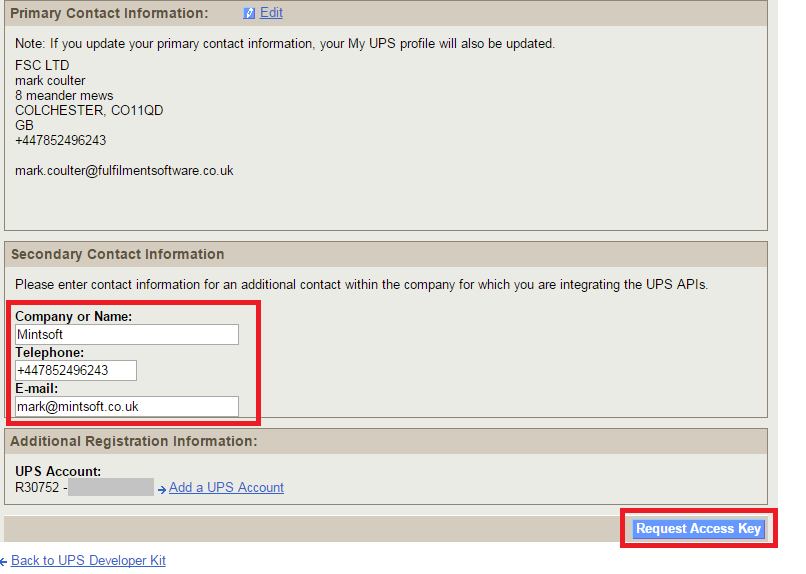 Then the key will get generated - please keep a note of this information as that is required to enter in Mintsoft.

Please navigate to Connect > Overview > UPS

Login Name = myups login
Account No = UPS Account NO
Access License Number = is the access key generated
Password = myups password
Automatic Rate Retrieval
To use the Automatic Rate Retrieval from UPS ("Use UPS Postage Cost to Invoice), this requires the use of the Variable Uplift Pricing. Please see guide Here.