Each night you will need to create a sales order manfiest for net despatch royal mail shipments.

Please login on this link with your credentials

https://emea.netdespatch.com/ilogin.php3


Domestic & International!
You will need to do it for both international & UK accounts.


Then click sales order summary: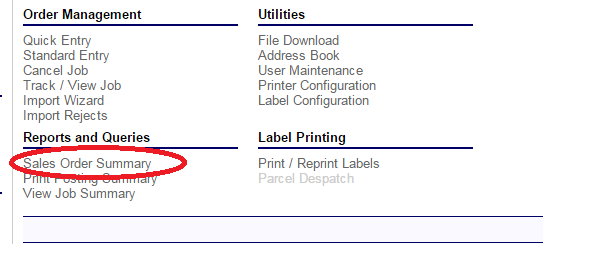 Then print and hand the document to the royal mail collection driver.