Overview
When you enable best before date tracking - stock will automatically get allocated on FEFO basis (first expiring / first out)
If you have a mixture of stock in the same location with expiry dates and no expiry dates - the system will pick on a FIFO basis i.e. the date in which the product was first booked into the location.

Enabling Best Before Date Tracking
If you need to track best before or expiry dates for products you can do this either when you first create the product in Products > Add Product or you can enable it afterwards in Products > Overview > Actions > Edit
Navigate to the Extra Details tab and toggle on: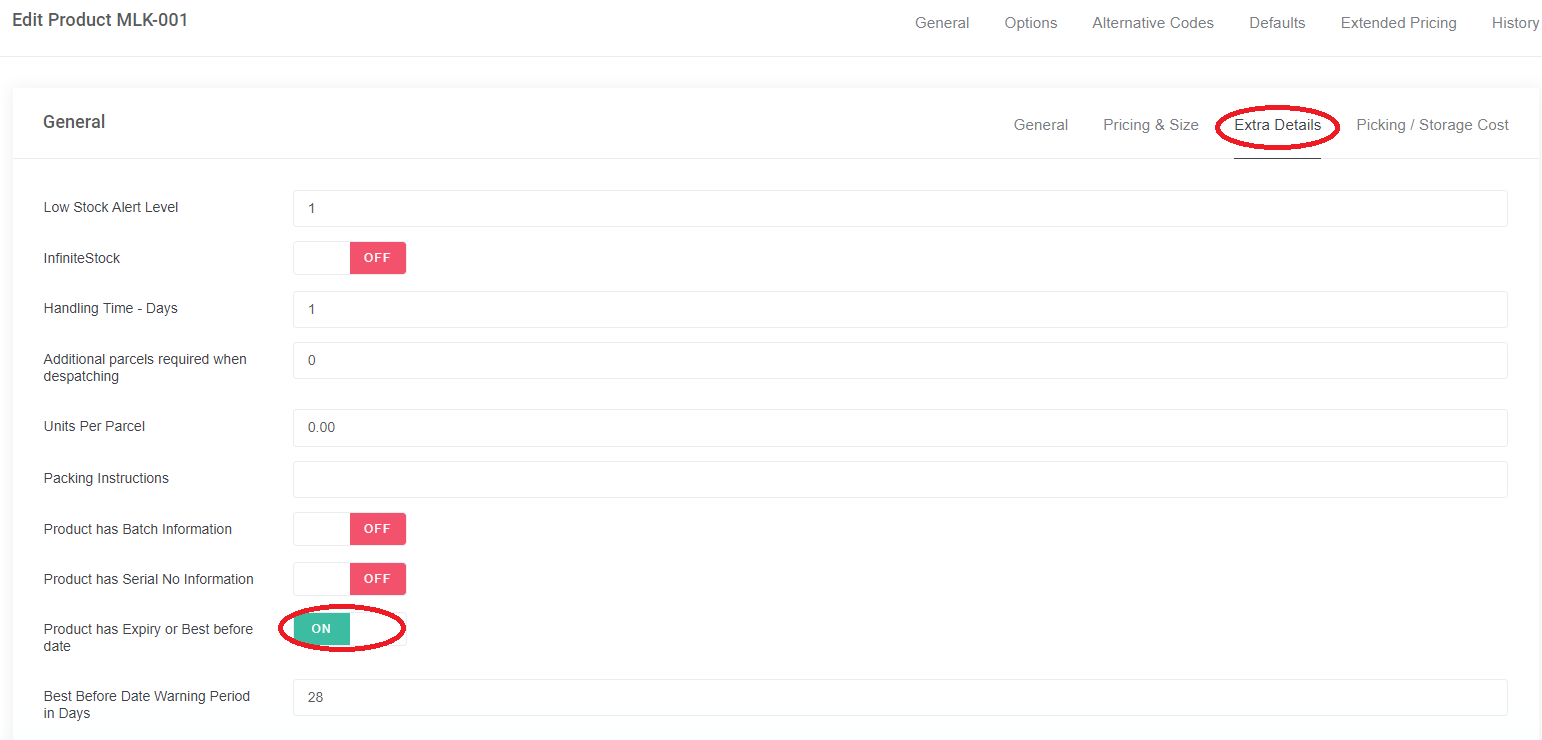 Book Inventory With Best Before Dates
With this enabled the system will now require a best before date when you attempt to book stock in or out using Warehouse > Book Inventory:

When you book stock out you must also provide a best before date - check the unallocated tab to see what best before dates are in stock:

You can also bulk upload goods in with best before dates using Products > Extras > Upload Goods In / Out
Warning Period for Products Approaching Expiry Date
 You can set a custom warning period against individual products to monitor when products are approaching their expiry date - by default this period is set as 28 days.
Navigate to Products > Overview > Actions > Edit > Extra Details tab and set the required warning period - for faster moving lines you may want to increase this to higher than the default for example: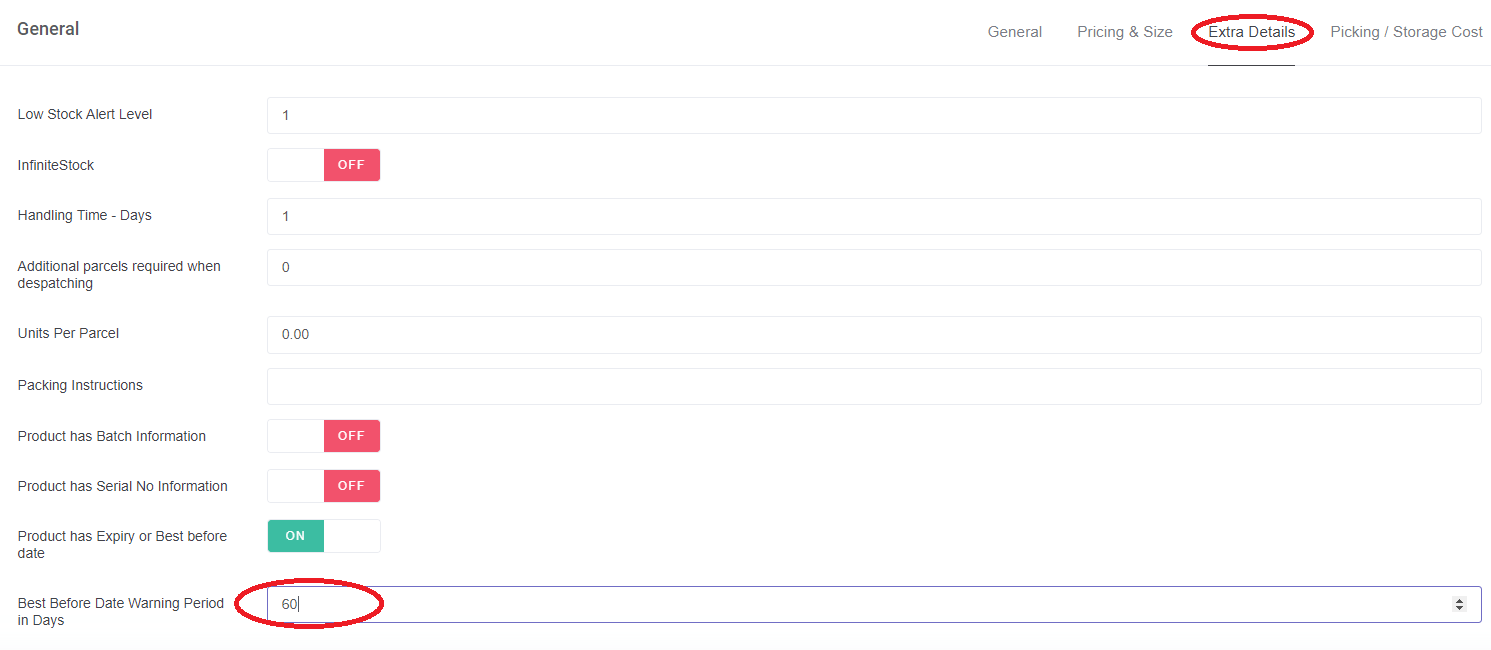 These values can also upload these in bulk using the product upload CSV file found in Products > Extras > Upload Products.
 You can then view any products that are within their expiry date warning period by navigating to Reports > Products Expiring

You can then easily quarantine any stock lines that you may need to prevent being allocated to orders:

This can also be setup as an automatic report to be emailed you every day, week or month by using the report scheduler in Reports > Scheduled Reports