Pre-Install Checks
Please make sure your version of java is up to date - www.java.com
The print tool is not supported on MAC or Apple computers due to label printer drivers not being supported correctly via Java - please only attempt to install on a Windows PC (ideally Windows 10)

Navigate to Settings > User Settings and toggle print using courier integration tool on: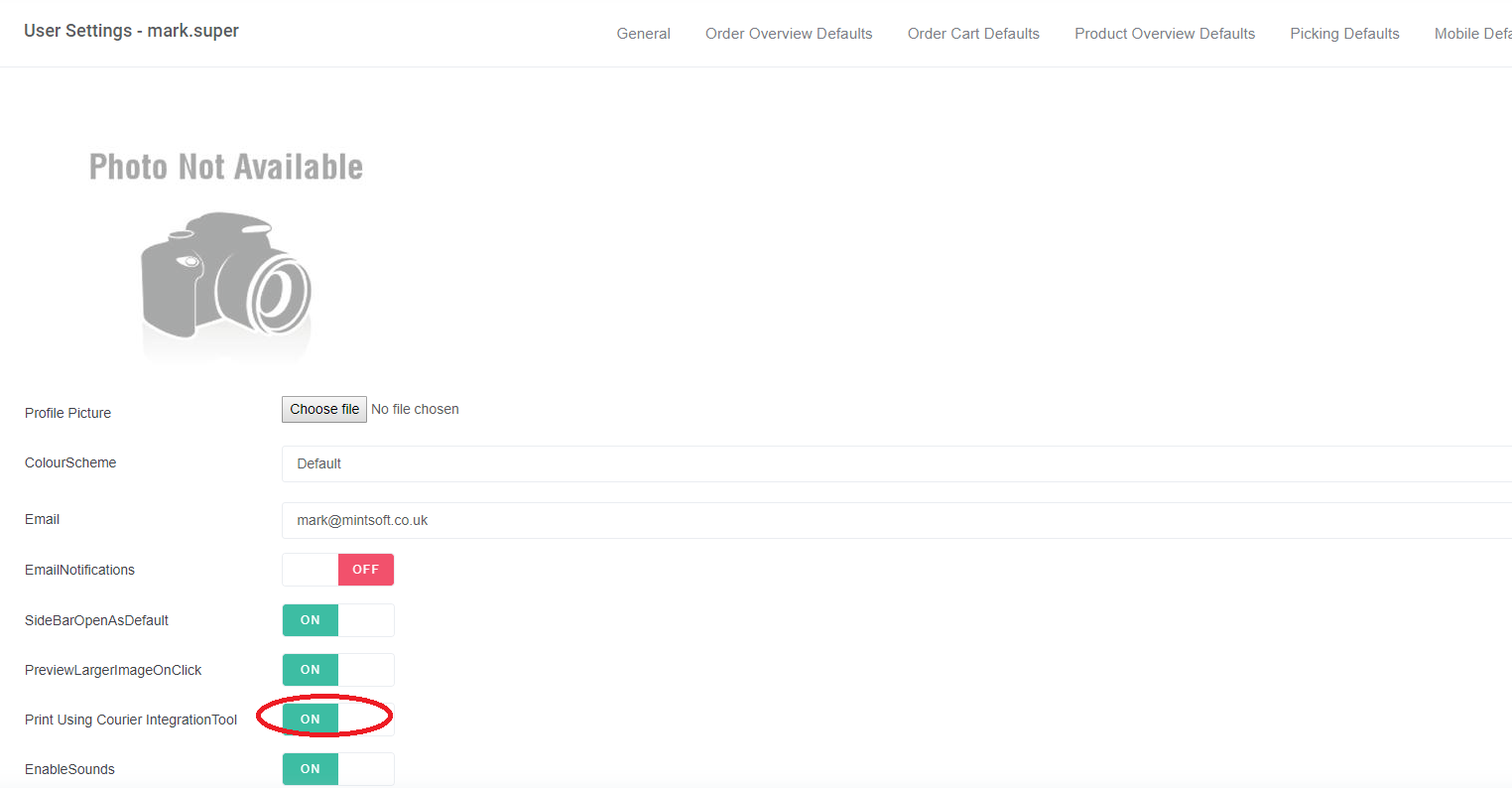 Download Zip Folder
Go to Settings > Download Print Tool:

2. After you have downloaded the link - please right click and extract the zip file onto local drive (you may need an extraction tool such as WINRAR if on older version of windows):

3. Go to the app folder:

4. Then we recommend to make a shortcut for the application
Do not cut and paste the file!
if you cut and paste the file out of its directory - instead of making a shortcut the tool will not do anything when you try and login

Then drag the shortcut to your desktop for easier access:


Setting the tool up

Once downloaded & extracted open the tool & login with the credentials that the PC is using for OMS, note – this needs to be one login per PC.


One Tool Per User Login!
You cannot share logins across PC's for this to work as labels will start popping out at multiple PC's.

Once logged go to settings tab and choose your printers.
Sometimes people have two different thermal printers for different sized labels on their PC's so we have catered for that.
If you only have one thermal printer, then just set this printer for both 4x4 and 4x8 label sizes.
Please also make sure you have selected an option for the A4 paper type (even if you do not have an A4 printer, select a thermal printer)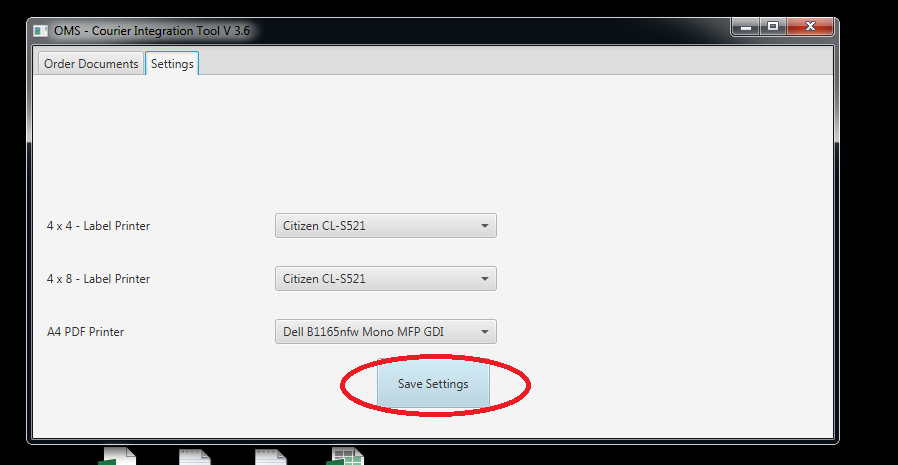 Then click save and go back to order documents tab, this will display the documents being fed to each printer when you commence print requests.


Close the tool, and re-open to the store the saved settings - you are now ready print labels & documents automatically.
Enable Automatic Start-Up
You can copy a shortcut for the tool into your PC's startup folder so it starts when you bootup
To quickly access the All Users Startup Folder in Windows 10, open the Run dialog box (Windows Key + R), type shell:common startup,
Then just simply create a shortcut and paste into into the startup folder
Troubleshooting
Username / Password error:
If you experience an error saying username / password is incorrect but you are certain that it is (i.e. same credentials you are using to log into Mintsoft, caps lock is not on etc) then please check you are not running an anti-virus tool such as Kaspersky as this may restrict the tool from working correctly.


Passwords containing special characters such as ; " can also cause the login to fail using the print tool.


If you have a firewall in place you may need to whitelist our servers - please contact us.