Overview

The single tote picking method on our App is ideal for large multi-line orders which are picked into large trolleys or containers and identified by a unique barcode.


The process picks one order at a time, so is not recommend for high volume / low unit count orders - for these types of orders we would recommend App - Bulk picking
Create Bulk Batch Pick & Assign to Mobile User
To create a bulk picking batch - navigate to Picking > Manage Batches > Create New Batch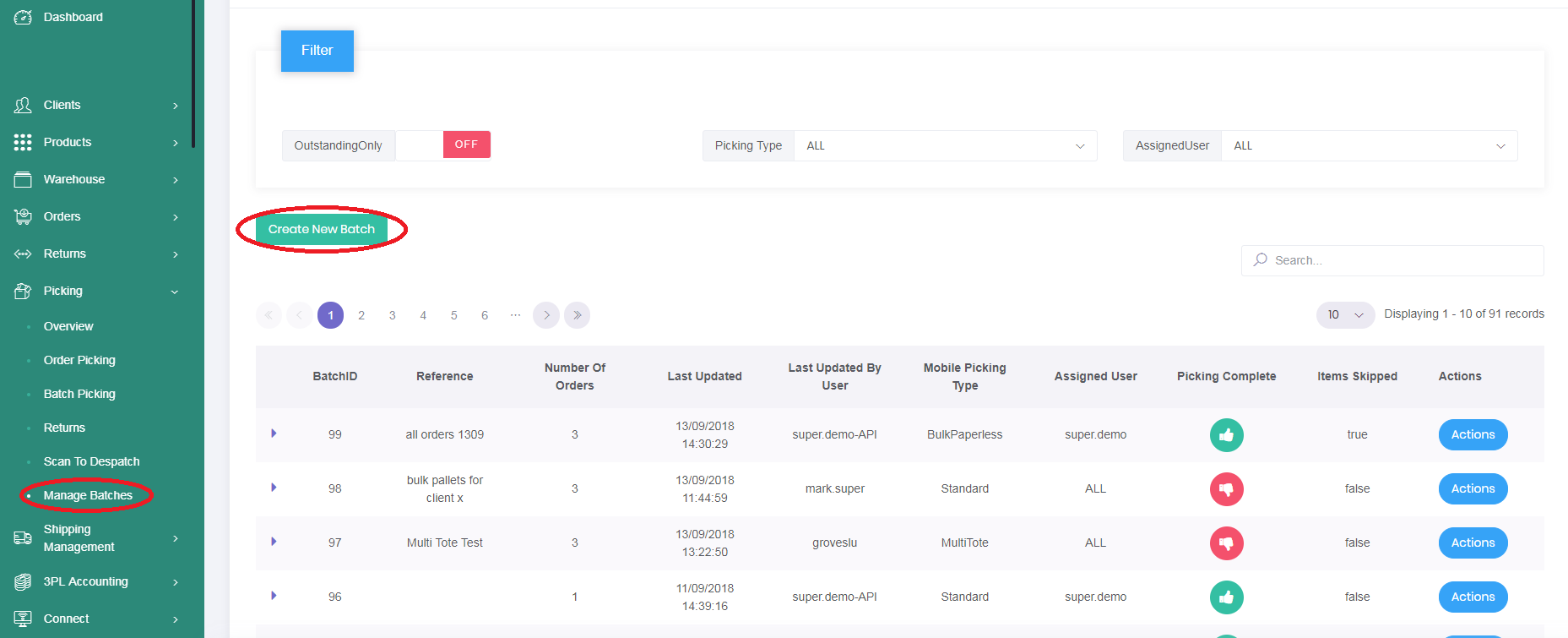 Choose the warehouse / client / courier / product filters as normal required.

Now when the batch has been created, make sure the picking type is correct (Standard) and choose the user you want to assign the batch to, then click assign:
Default Settings
You can make two default setting changes depending on how you most uses mobile batches:
Change your default batch landing tab to assign to mobile users by going to Settings > User Settings > Picking Defaults > Batch page default tab


Change your mobile batch type default setting if you regularly use one type of mobile batch over others -Settings > User Settings > Mobile Defaults or see guide Setting Default Mobile Batch Type

Now the orders in batch will be sent to the picker on the App to pick.
Picking a tote order on App
Navigiate to tote picking from the home menu: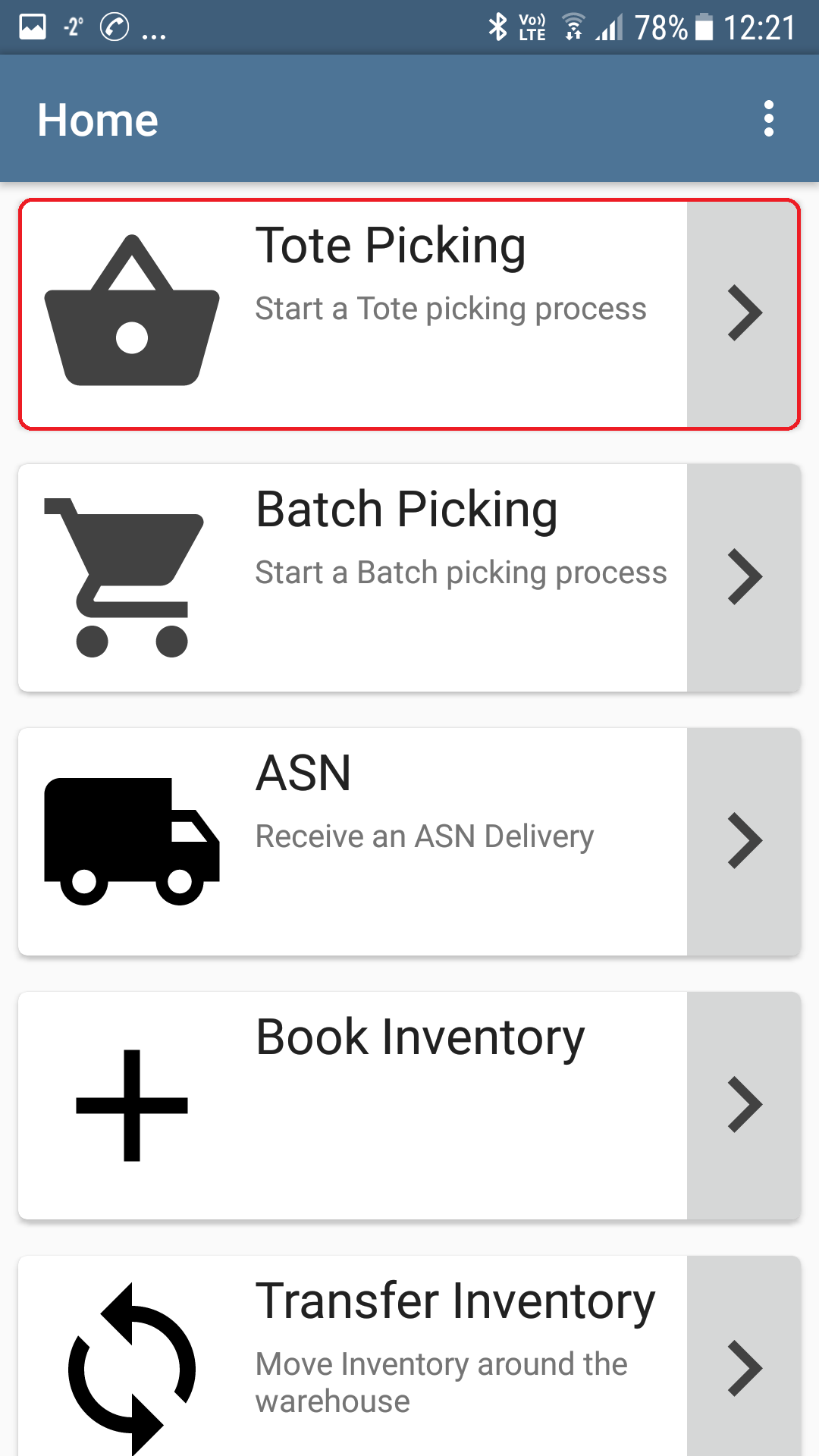 Next choose the order you want to pick from the list: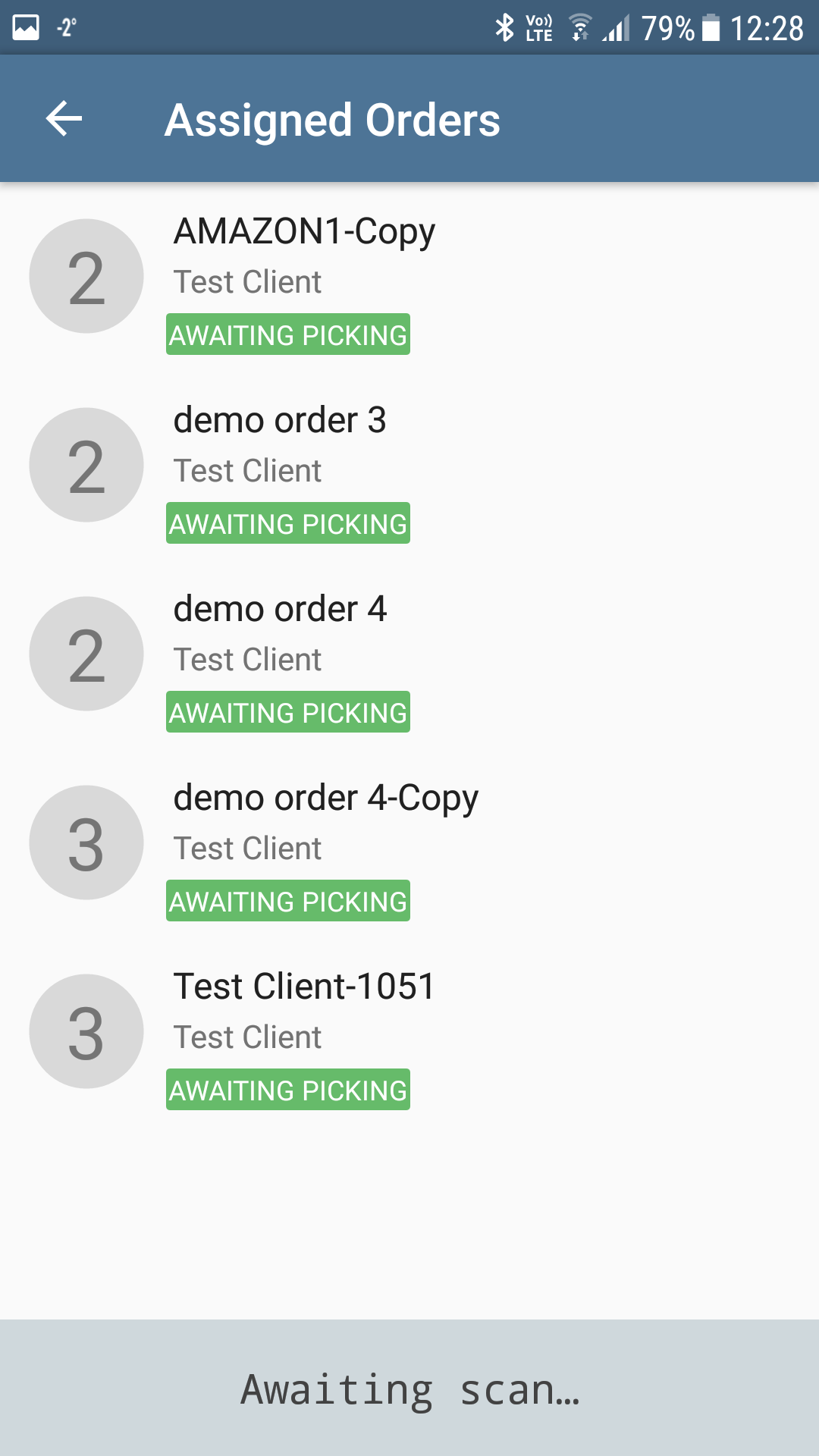 The number shows you how many products contained in each order to pick.

Next scan the tote ID you are going to assign the order picks to: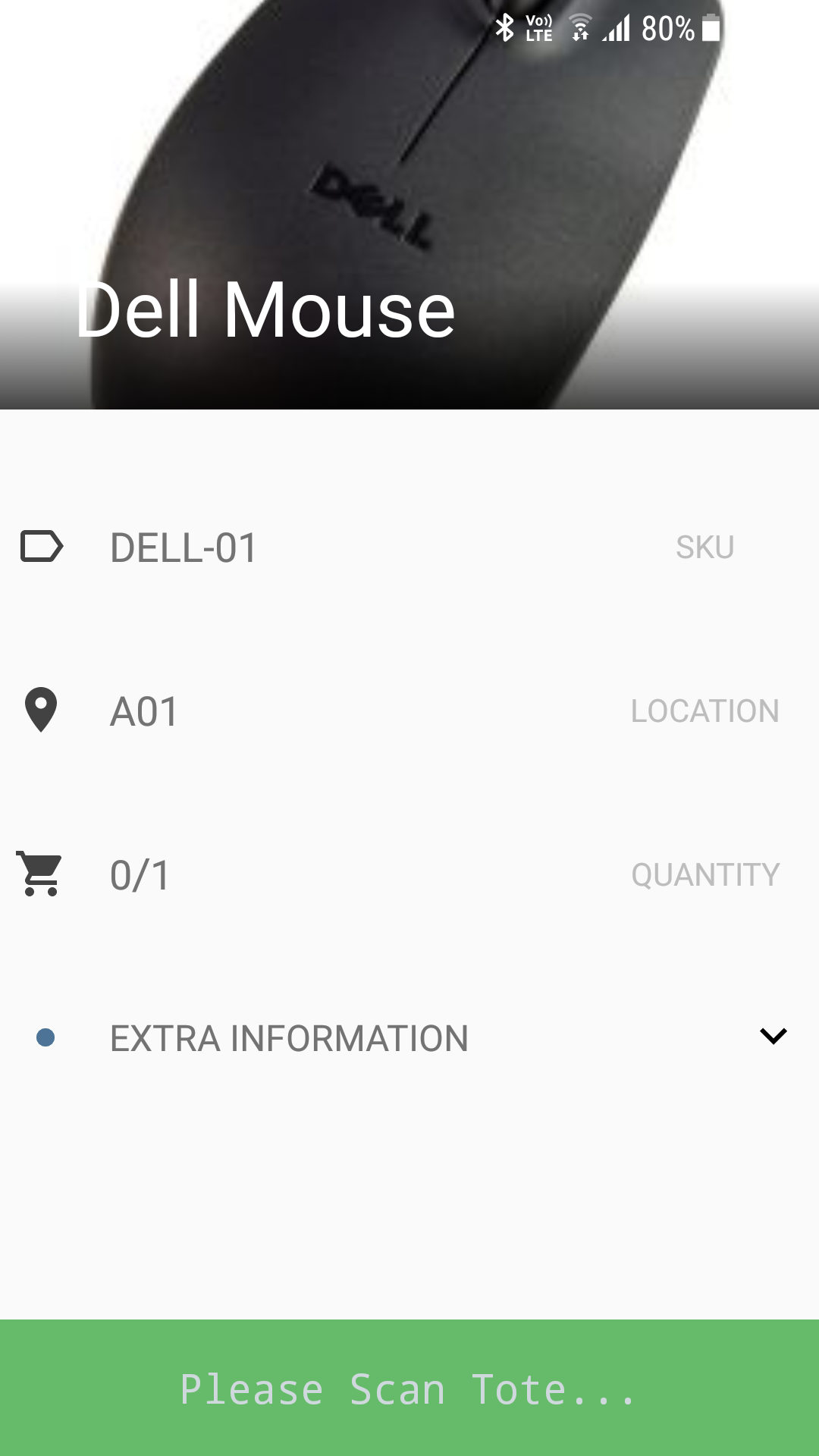 You do not need to pre-upload your tote barcodes into the system, they can be any value as long as the barcode is not allocated to any other order currently in progress.


Tote in Use
if you try to scan a tote barcode that is being used for another order, you will get an error message until that order is completed or cancelled.
Next just scan all the products as directed until complete: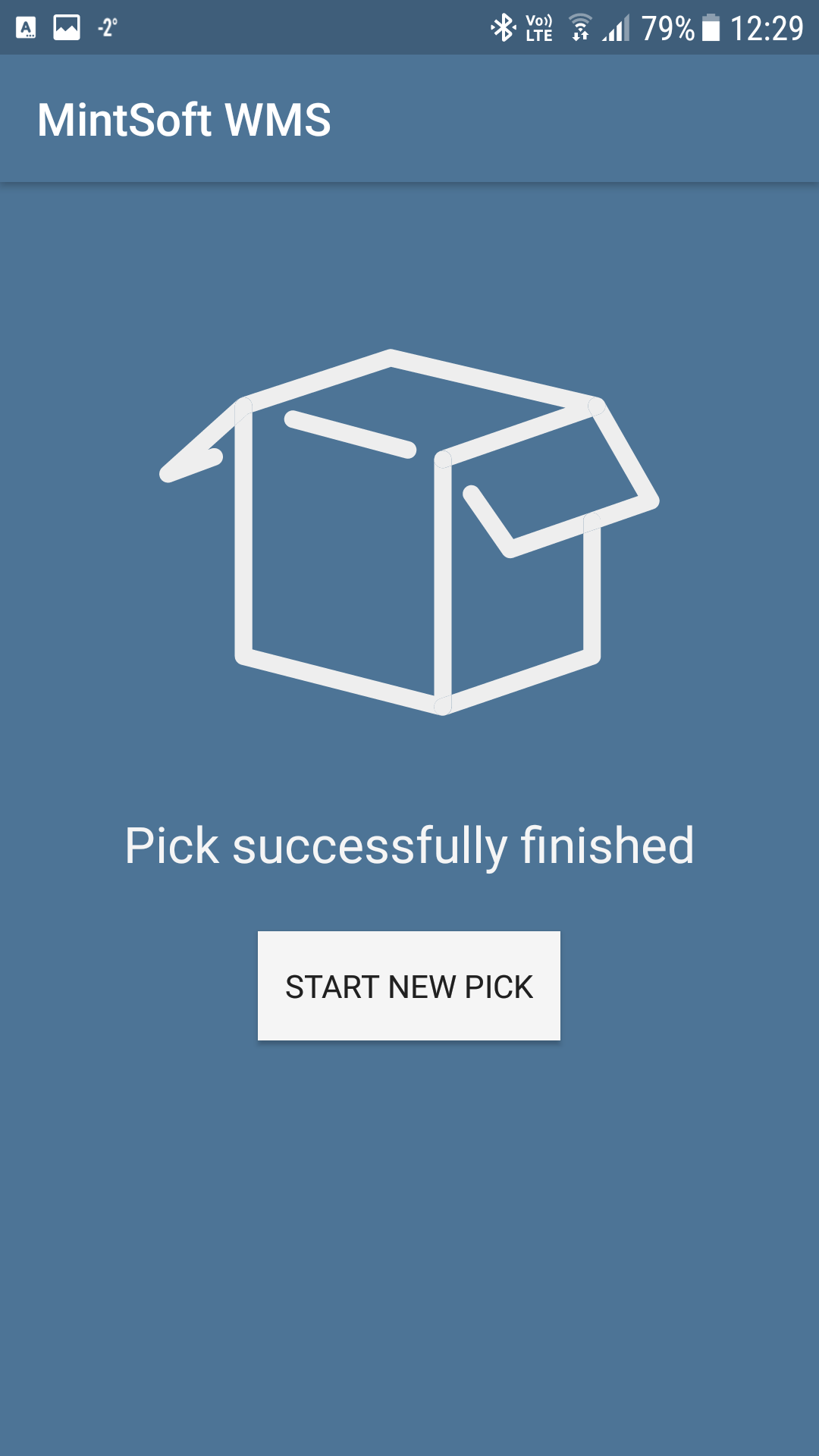 Despatching the tote at a Pack Station

When the tote order has been picked and ready for despatch - the packer needs to navigate to Picking > Order Picking
They will need to tick the box to scan using the tote barcode, or change their user settings to default using this method.


Search using tote automatically
If you want to automatically scan by tote barcode for every batch - then you can set this by navigating to Settings > User Settings > Picking Defaults > Scan Batch > Scan Order - Default Search By Tote Number

Next it will ask you to scan the items from the tote again for double verification:
Printing Courier Label & Despatch Note / Invoice
 
Once you have scanned all items successfully for an order, you will have an option to create shipment and finally print despatch note to ship the customer:



Auto Print Options
You can setup the system to automatically print courier labels & paperwork by going to:
1. For Despatch paperwork:Settings > User Settings > Picking Defaults > Tote Picking - Auto Print Despatch Note
2. For Courier label:Settings > User Settings > Picking Defaults > Automatically Request Courier Label on Scan Actions Page
You will need to be running our automatically printing courier tool: