Overview
You can use the Transfer Inventory option to move stock to different locations within the same or different warehouses.


Stock Allocated to Orders
If stock is allocated to an order, you cannot move it - it will remain in that location and the despatch note will have the previous location specified.

To change this You would need to edit the order, remove the item from the order and once stock is moved, edit the order and then add the items back.
Manually Transfer Stock

To transfer stock from location to another - navigate to Warehouse >Transfer Inventory

Then select the product & warehouse transferring from


Select the Location to transfer from: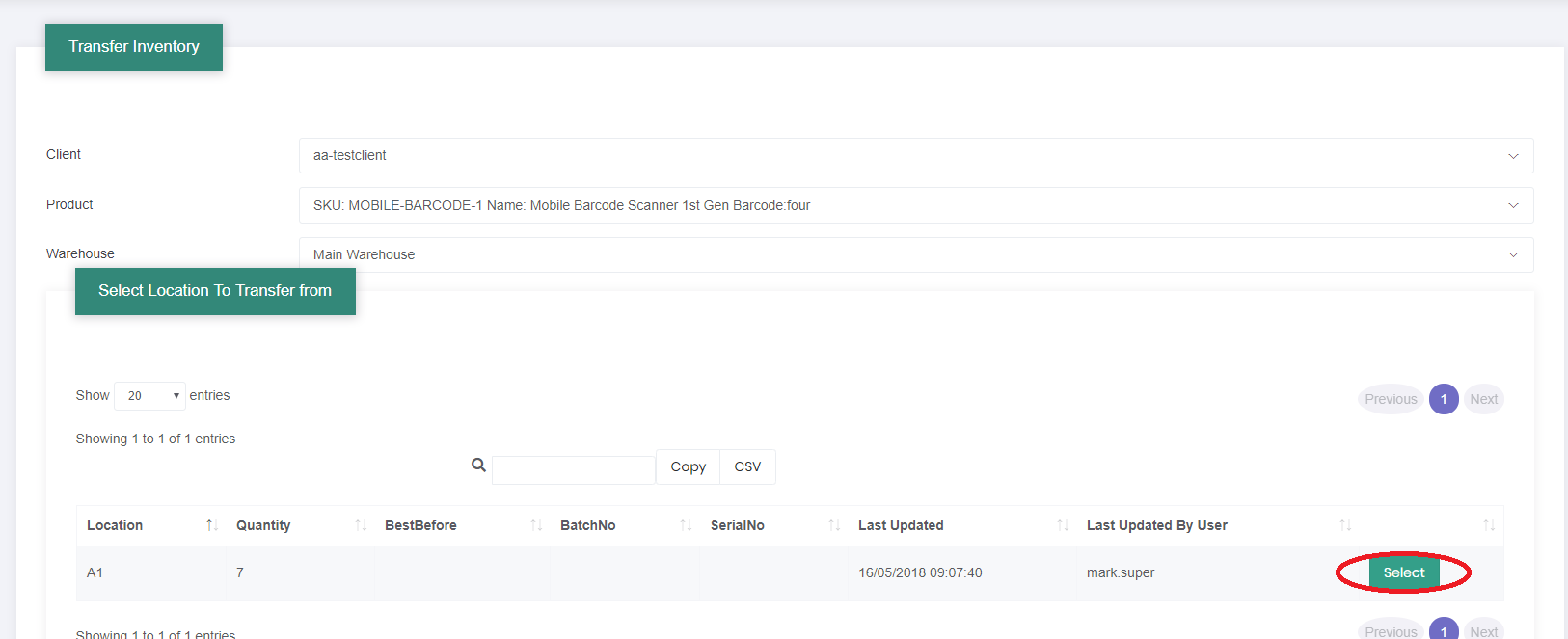 Then select the Destination Warehouse, Location & Qty to transfer:

Transfer Stock in Bulk Using CSV Upload

You can also transfer inventory in bulk using a CSV template by navigating to Warehouse > Extras > Upload Bulk Warehouse Spreadsheets

Download the template provided:

And then fill it in and re-upload.
NOTE: If transferring from unassigned leave the LocationTransferFrom field blank
Get Data
You'll need to have accurate location data to do a transfer - we recommend to download the data from Reports > Product in Location Report