Overview
You can easily book stock in for ad-hoc adjustments into specific locations or warehouses using the Book Inventory feature.
Book Inventory
To access this page please navigate to Warehouse > Book Inventory




You must now drill down for one product (or can start typing to restrict the list) at a time selecting by client & choose your warehouse (if multiple warehouses setup).
Once you have selected your warehouse, it will display the current inventory levels in this warehouse: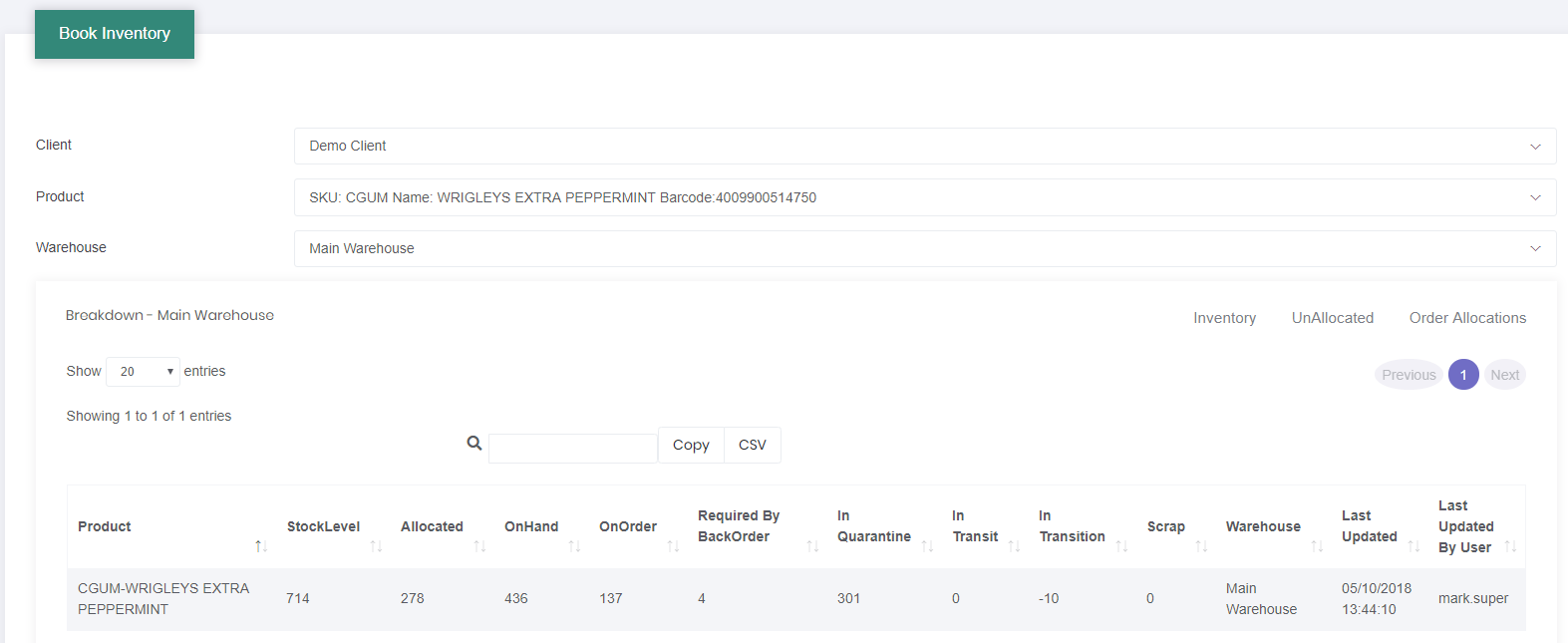 If you are using location management you will then need to choose the location you are booking stock into. The system will show you existing locations the item is already found in when you drill down:


If you want to see exactly how many units are in each location - hit the unallocated tab on the inventory grid above:

If you are not using locations - you can just leave the location on UNASSIGNED and then hit book stock button.